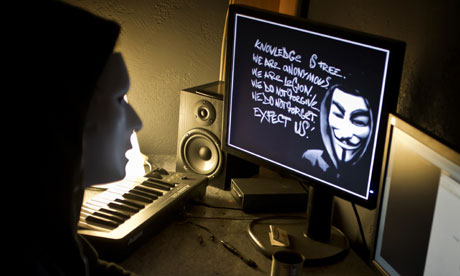 The United States brought criminal charges against 13 suspected members of the hacking group Anonymous on Thursday for allegedly attacking government, credit card and lobbying websites in a campaign in support of internet file-sharing.

A grand jury indictment of the 13 people was filed in US district court in Alexandria, Virginia, charging them with conspiracy to intentionally cause damage to protected computers as part of Anonymous' Operation Payback.
The loose-knit international group known as Anonymous has been in frequent battle with US authorities, not only over file-sharing but also other ideological causes such as the willingness of financial institutions to process donations for the anti-secrecy group WikiLeaks.

In March 2012, US prosecutors in New York charged six suspected leaders of Anonymous for wreaking havoc on government and corporate websites.