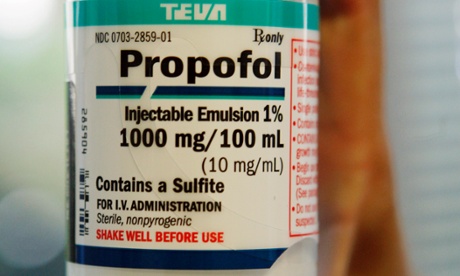 The Missouri Department of Corrections said Wednesday it will return a shipment of the execution drug propofol to the distributor, nearly a year after the company's urgent request for the anesthetic to be sent back.

The department said in a news release that it has remaining supply of propofol, but the release doesn't clarify if there is enough for the two executions scheduled for October 23 and on November 20. Phone and email messages left with corrections department spokespeople were not returned.
The announcement came one day after the corrections department responded to an open records request from the American Civil Liberties Union. Documents provided to the ACLU included an email dated November 2 from Dale Kelley, an executive with the pharmaceutical distributor Morris & Dickson Co of Shreveport, Louisiana, to corrections director George Lombardi.

The message said a "system failure" led Morris & Dickson to send propofol to the corrections department in violation of the company's agreement with the drug's manufacturer, Germany-based Fresenius Kabi. Because of the mistake, the letter said, Morris & Dickson was suspended from distributing the anesthetic.