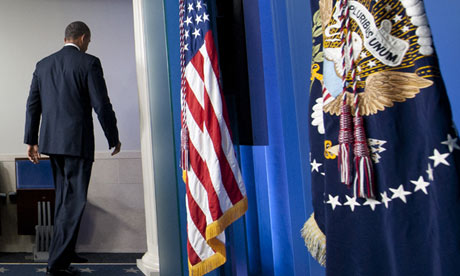 Barack Obama  has pursued the most aggressive "war on leaks" since the Nixon administration, according to a
report published on Thursday
that says the administration's attempts to control the flow of information is hampering the ability of journalists to do their jobs.
The author of the study, the former Washington Post executive editor Leonard Downie, says the administration's actions have severely hindered the release of information that could be used to hold it to account.
Downie, an editor during the Post's investigations of Watergate, acknowledged that Obama had inherited a culture of secrecy that had built up since 9/11. But despite promising to be more open, Obama had become "more aggressive", stepping up the Espionage Act to pursue those accused of leaking classified information.
"The war on leaks and other efforts to control information are the most aggressive I've seen since the Nixon administration," Downie said in the report, which was commissioned by the Committee to Protect Journalists.