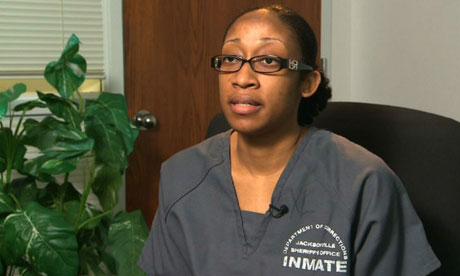 A Florida woman who was sentenced to 20 years in prison after firing a "warning shot" during an argument with her abusive husband has been released on bond, while she awaits retrial under a controversial part of the state's self-defense law.

The case of Marissa Alexander, who was convicted of aggravated-assault with a deadly weapon, touched off a furor when her supporters compared it to the self-defense case of George Zimmerman, who was acquitted earlier this year of murdering an unarmed black teenager. Although no one was injured in Alexander's case, the court gave her a 20-year prison sentence under the state's mandatory minimum sentencing guidelines because she had fired a gun during the assault.
A state appeals court ruled in September that Alexander, who is black, deserved a new trial because the judge failed to properly instruct the Jacksonville, Florida jury about her self-defense argument. She was convicted in May 2012.

"This news is vindication for Marissa and all the women who have become criminalized for exercising their basic right to defend themselves and their children," Angie Nixon of Florida New Majority, a social justice organization, said of Alexander's release.