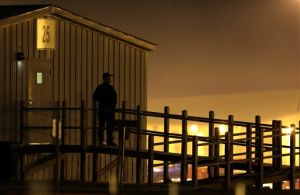 When Rep. Paul Fitzwater, R-Potosi, signed his name as co-sponsor of a bill that would allow execution by firing squad, he was thinking of the victims. That last minute or so of a murder victim's life can be brutal: He or she doesn't get to take an injection to die, Fitzwater said.

"People look at inmates who will be executed as victims," Fitzwater said. "But the real victims have no voice because they are gone."

Currently, the state puts inmates to death through injection of a lethal drug, although the current law also allows for gas — the method by which 39 people were executed from 1938 to 1965.
The House bill adds the option of firing squad executions consisting of five law enforcement officers chosen by the state corrections director.

It is unclear whether a firing squad has ever been used in the state. However, one man was shot as a means of execution in 1864, according to the ESPY File, which details executions in the United States from 1608 to 2002.
More...