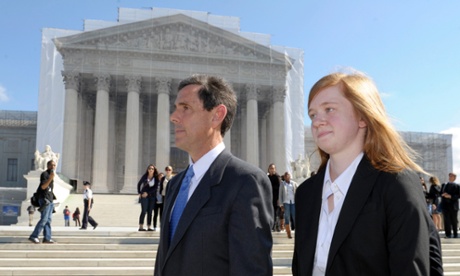 A federal appeals court panel ruled Tuesday that the University of Texas can continue using race in its undergraduate admissions, a year after the US supreme court sent the case back to a lower court.

A 5th US circuit court of appeals panel ruled 2-1 that barring the university from using race would hurt diversity on campus. The ruling came in a lawsuit filed in 2008 by Abigail Fisher, who is white and was denied admission.
"We are persuaded that to deny UT Austin its limited use of race in its search for holistic diversity would hobble the richness of the educational experience," the panel found.

The case went to the supreme court in June 2013. But rather than issue a landmark decision on affirmative action, the high court voted 7-1 to tell a lower appeals court to take another look at Fisher's lawsuit.