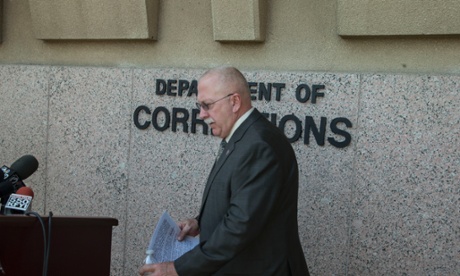 As Joseph Wood lay on the gurney in Arizona's death chamber, gasping and gulping, prison officials kept pumping execution drugs into the convicted killer's system.

By the time Wood died, after nearly two hours, he had been injected with 750mg each of midazolam and hydromorphone: 15 times the amounts called for in the state's execution protocol.

Wood's death, on 23 July, was the third highly problematic execution in the US this year, following those of Dennis McGuire in Ohio in January and Clayton Lockett in Oklahoma in April, which were also drawn-out and led to accusations that the inmates may have endured a level of distress prohibited by the US constitution's ban on "cruel and unusual punishment".
The sedative midazolam was used in all three cases. McGuire's death marked the first time a state had used it in a two-drug protocol with hydromorphone, a painkiller. Even before that execution, medical experts warned that the experimental combination risked being ineffective and causing undue suffering.