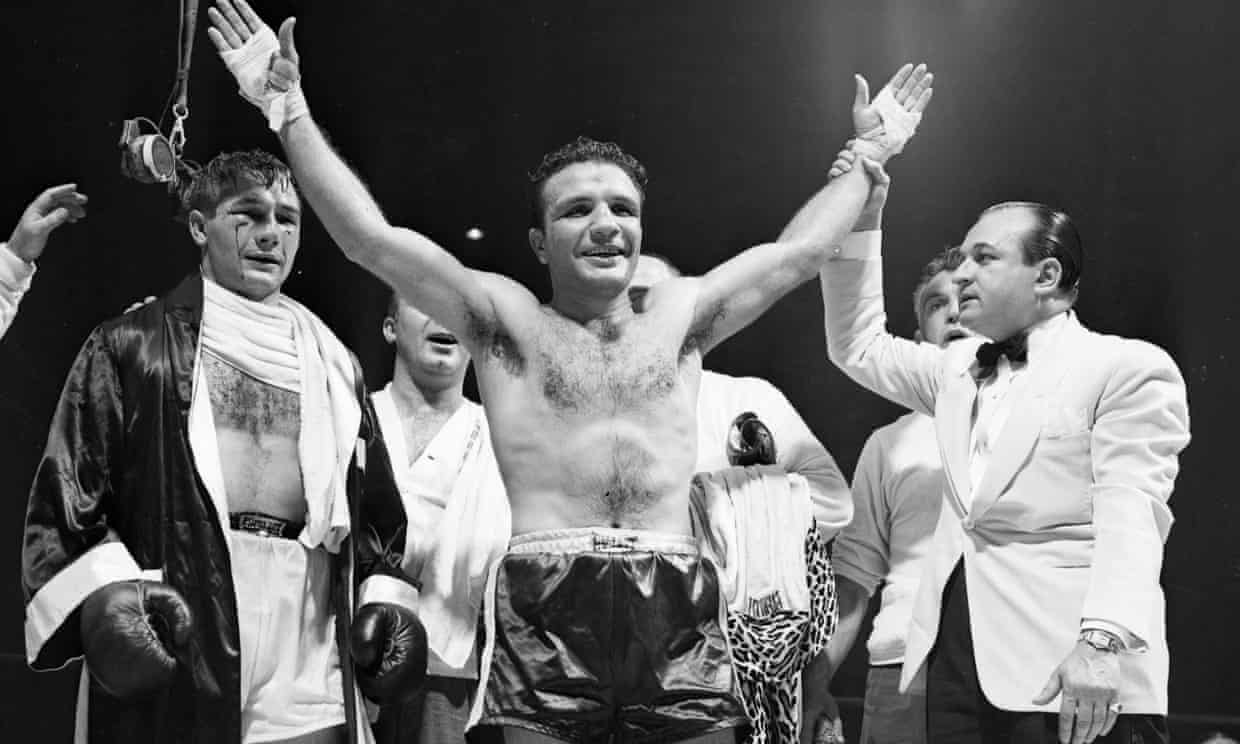 Jake LaMotta, the Bronx boxer who captured the world middleweight championship in 1949 and whose turbulent life was later the subject of the 1980 film Raging Bull, died on Tuesday because of complications from pneumonia. He was 95.
LaMotta's longtime fiancée, Denise Baker, said the longtime professional boxer died on Tuesday at Palm Garden of Aventura nursing home in Florida.
"He had eyes that danced, all the way to the very end," Baker told the Guardian. "I used to tell him if he was a Native American, they would have called him Eyes That Danced. He had the sharpest, most moving eyes."
Born Giacobbe LaMotta in 1921 on the lower east side of Manhattan, he learned to box at the Coxsackie Reformatory for delinquent youths after being convicted of attempted burglary as a teenager. He went undefeated as an amateur upon release and entered the professional ranks aged 19 in 1941.