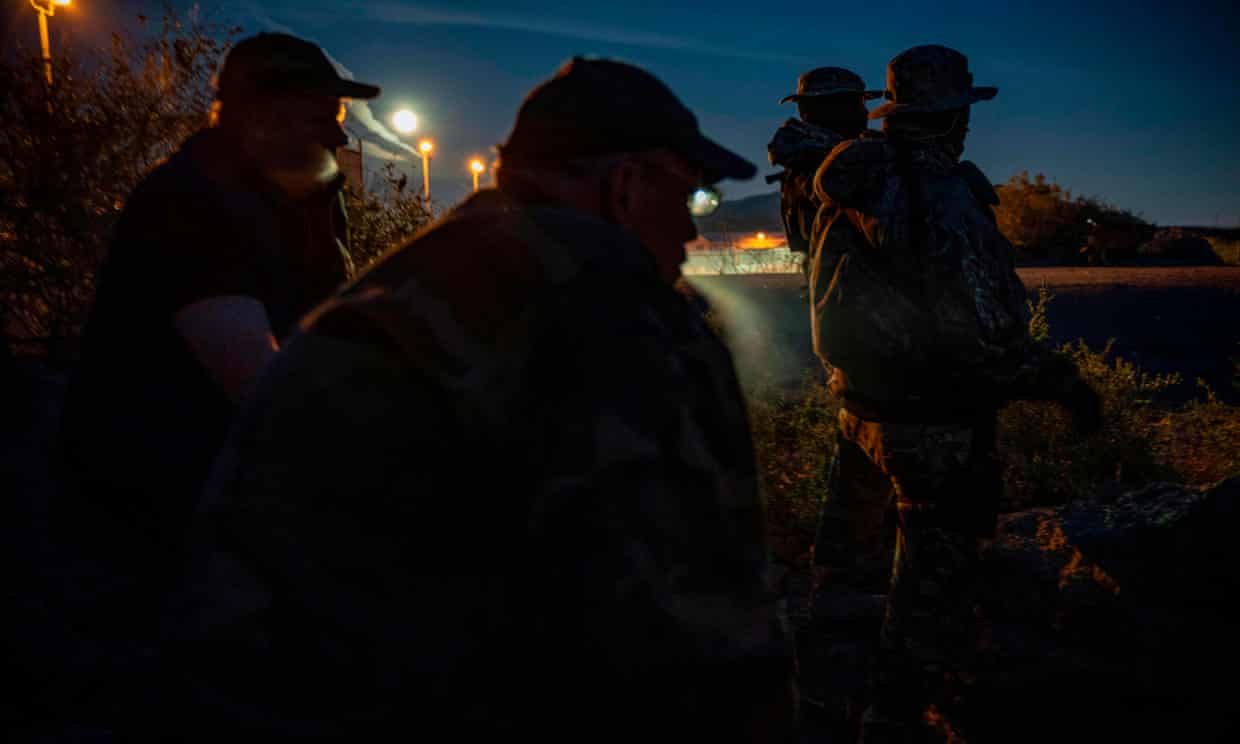 A member of an armed rightwing militia group accused of illegally detaining migrants at the US-Mexico border has been arrested, officials said on Saturday.
The FBI arrested Larry Mitchell Hopkins, 69, for alleged unlawful possession of firearms and ammunition , days after his group posted videos that appeared to show armed men stopping migrants at the border in New Mexico, ordering them to sit on the ground and coordinating with US border patrol agents to have them taken into custody.
"Today's arrest by the FBI indicates clearly that the rule of law should be in the hands of trained law enforcement officials, not armed vigilantes," the New Mexico attorney general, Hector Balderas, said in a statement.