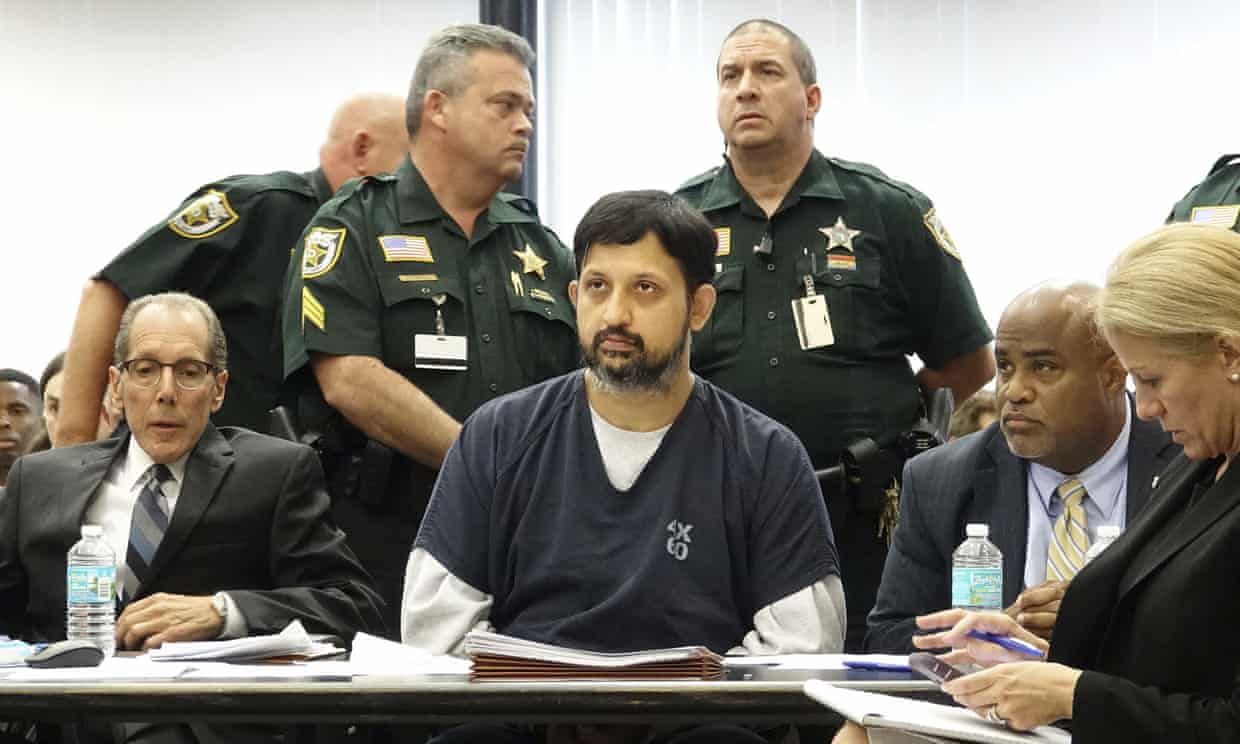 A former Florida police officer has received a 25-year prison sentence for the fatal on-duty shooting of a black musician whose SUV had broken down after a late-night concert.
The fired Palm Beach Gardens officer Nouman Raja was the first Florida law enforcement agent in nearly 30 years to be convicted and sentenced for an on-duty killing – and one of only a few officers nationwide.
The 41-year-old defendant was sentenced on Thursday by the circuit judge Joseph Marx as family and friends of the 31-year-old victim, Corey Jones, looked on in a hushed courtroom jammed with supporters from both sides. Prosecutors had sought a life sentence for Raja.