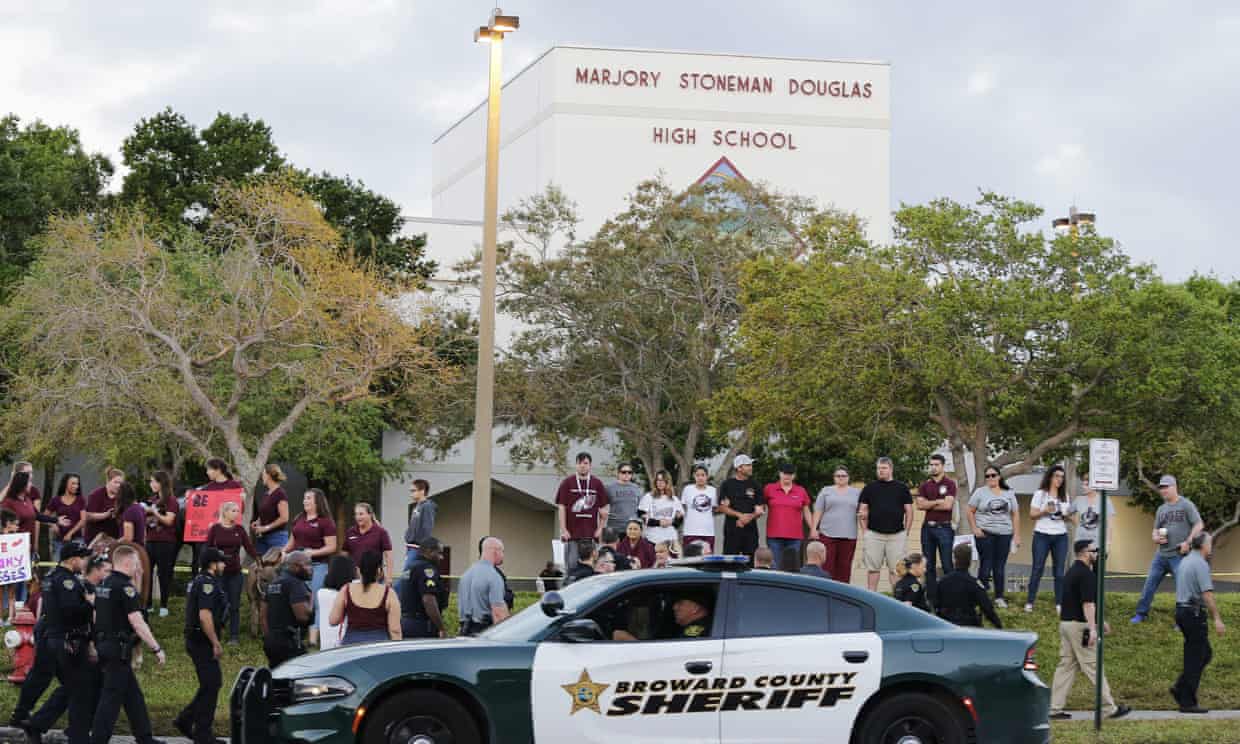 Florida's new law allowing teachers to carry guns in their classrooms is largely impotent, research by the Guardian has found, with dozens of school districts across the state rejecting the controversial measure.
Ron DeSantis, the Florida governor, signed the bill into law on Wednesday that expands a campus "armed guardian" program established in the wake of the 2018 Marjory Stoneman Douglas high school massacre to include trained teacher volunteers.
According to the Republican lawmakers who pushed through the bill last week despite criticism from teachers, gun safety groups and several law enforcement agencies, the move was designed to improve the security of students, especially in rural counties where a police response to any incident could be slower.