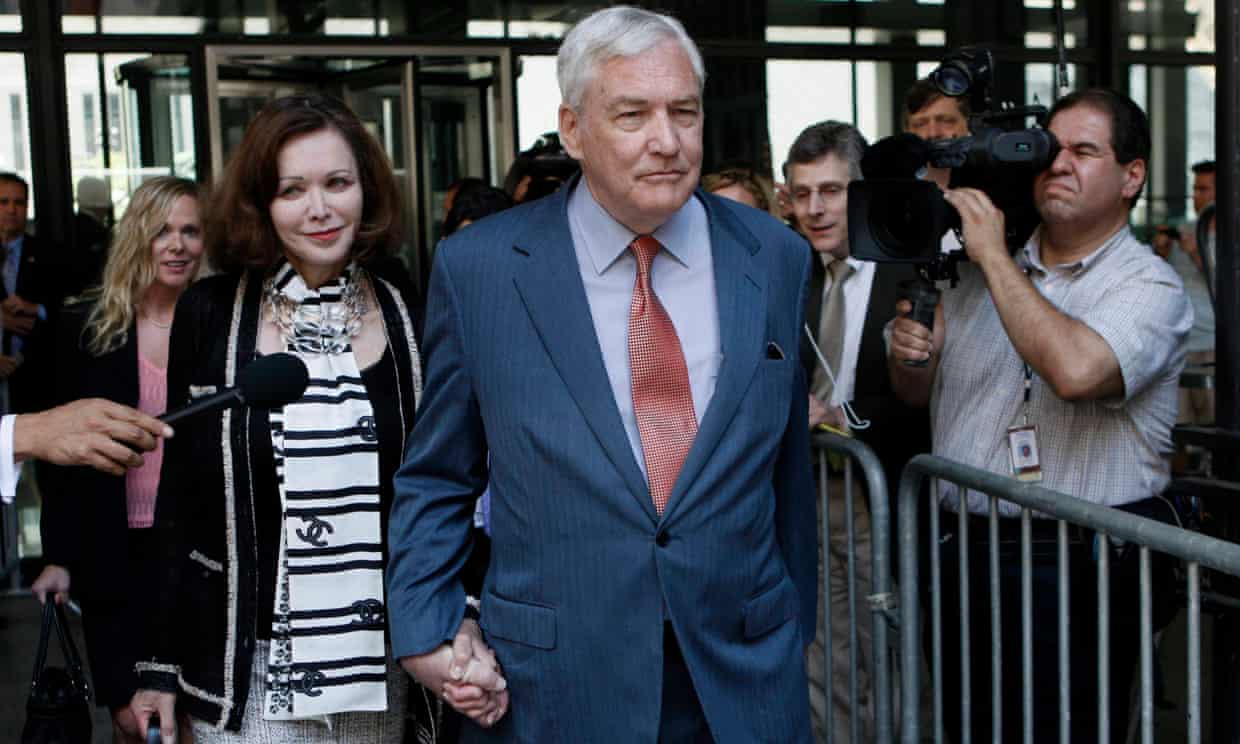 D
onald Trump
has pardoned Conrad Black, the former media mogul who owned the Daily Telegraph and the Spectator before being jailed for fraud, shortly after he wrote a book praising the US president.
Black, a Canadian-born British citizen, was once known for his extravagant lifestyle as he ran an international newspaper empire that included the Chicago Sun-Times and the Jerusalem Post. But he ended up serving three and a half years in prison after he was convicted in 2007 of siphoning off millions of dollars from the sale of newspapers owned by the company he controlled.
Since leaving jail Black, who is a British peer, has been on a quest to clear his name. Last year he published a book entitled Donald J Trump: A President Like No Other, writing that Trump "is not, in fact, a racist, sexist, warmonger, hothead, promoter of violence, or a foreign or domestic economic warrior". He suggested the president had been misunderstood.