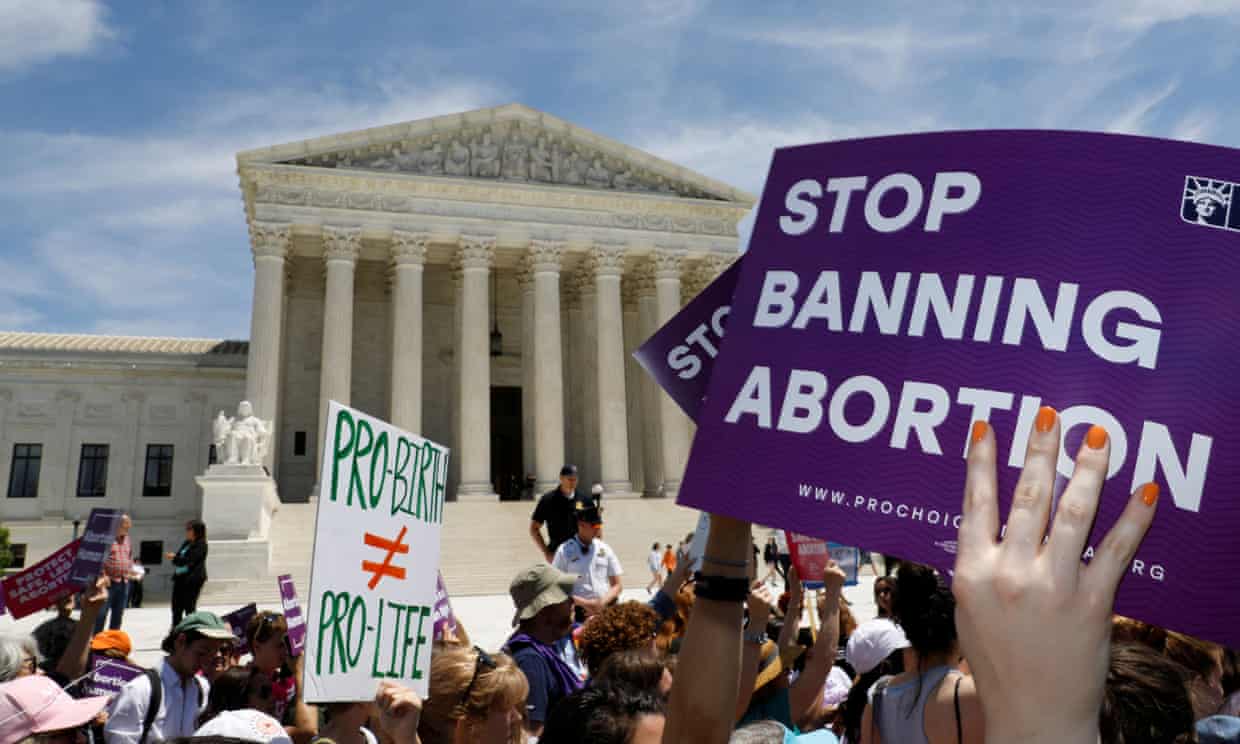 Abortion rights activists across the country took to the streets on Tuesday to protest the recent wave of restrictive state laws.
Demonstrators marched, chanted slogans and waved signs in Atlanta, St. Louis, and Charlotte, North Carolina, among other cities. In Washington, hundreds of abortion rights advocates — including some Democrats running for the 2020 presidential nomination — massed in front of the Supreme Court.
"We are not going to allow them to move our country backward," Sen. Amy Klobuchar, D-Minn., told the crowd from a lectern near the high court.