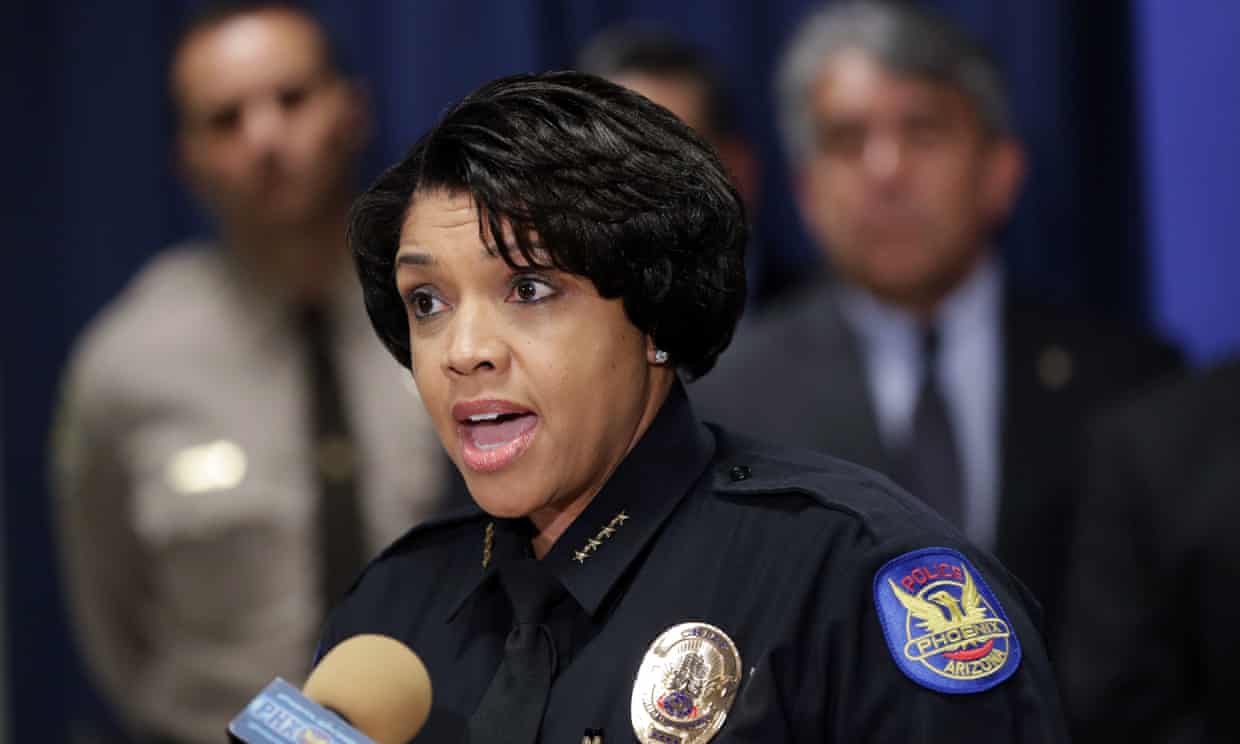 The mayor of
Phoenix
, Arizona, has apologised after video footage emerged showing police officers pointing their guns and threatening to shoot a father and his pregnant partner after their four-year-old daughter allegedly took a Barbie doll from a store without paying.
The incident, caught on camera by bystanders, has prompted an internal police investigation and spurred the family to make a $10m civil claim against the city.
Phoenix's mayor, Kate Gallego, apologized to the family on Saturday, saying in a statement that she was "sick over what I have seen in the video".