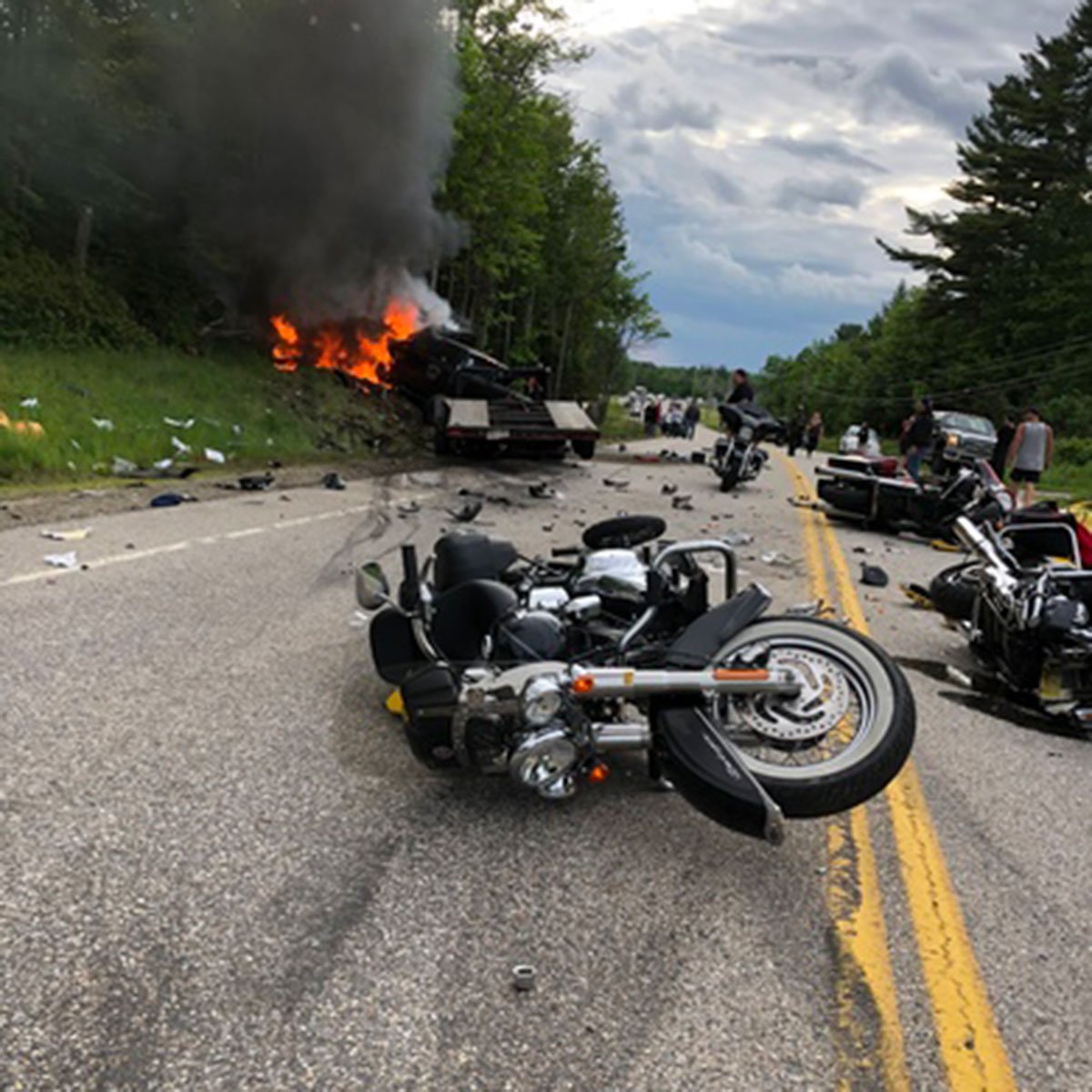 A truck and a group of motorcycles collided on a rural, two-lane highway Friday, killing at least seven people, injuring others, and sending bystanders scrambling for first aid kits and blankets to treat injured bikers scattered along the road.
State police said that a 2016 Dodge 2500 pickup truck collided with the riders on U.S. 2 in Randolph. Authorities said additional details would be provided as they investigate the crash.
Along with the seven dead, state police said two additional people were transported to the Androscoggin Valley Hospital and one was airlifted to Maine Medical. Police said they could not provide the identities of the dead until next of kin have been notified.