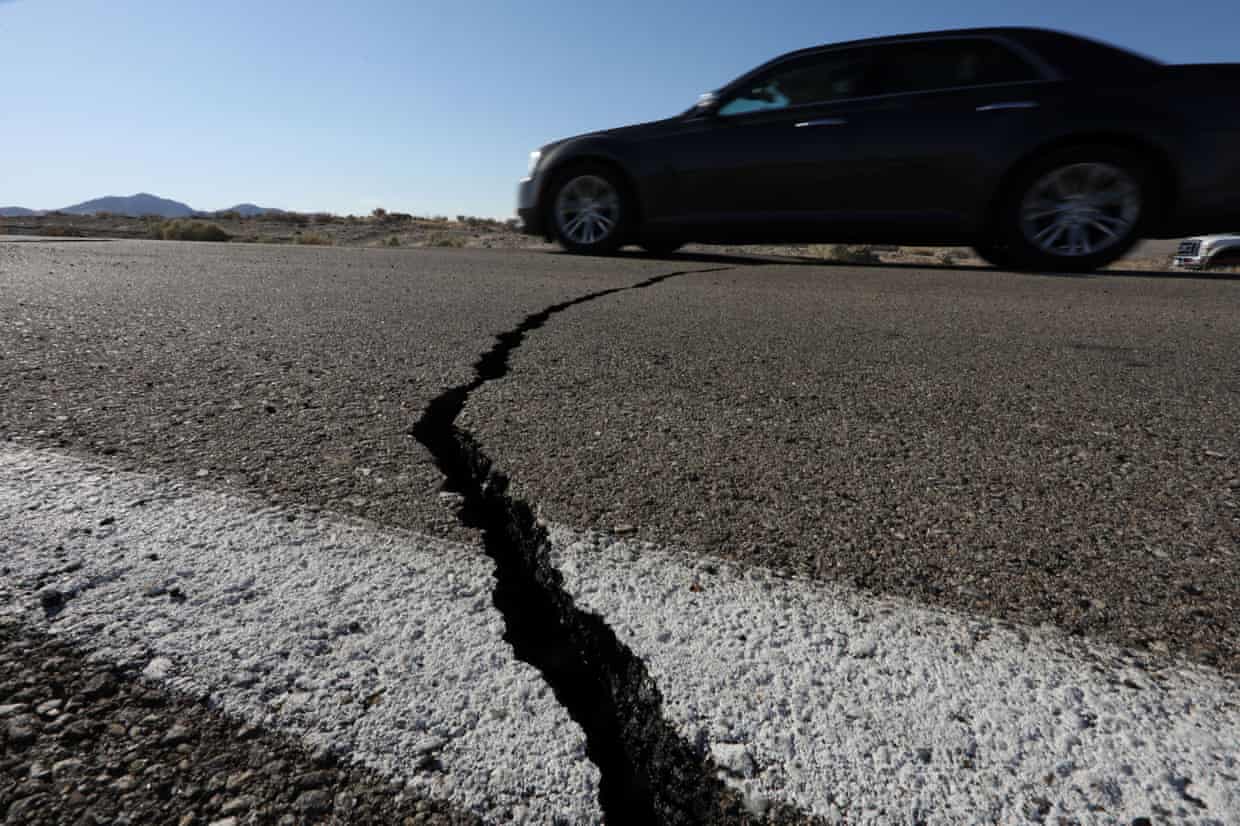 A 6.9-magnitude aftershock hit southern California on Friday evening, one day after a 6.4-magnitude quake struck the region on Thursday.
Thursday's quake landed in the small city of Ridgecrest, 100 miles (160km) from Los Angeles, and renewed fears about the potential for the "big one" to hit the west coast in the future.
Lucy Jones, one of the world's foremost seismologists, spoke to the Guardian on Friday morning about the science behind the quakes, why the region should expect more earthquakes in the coming years, and whether LA is really prepared for disaster. The conversation has been condensed and edited for clarity.