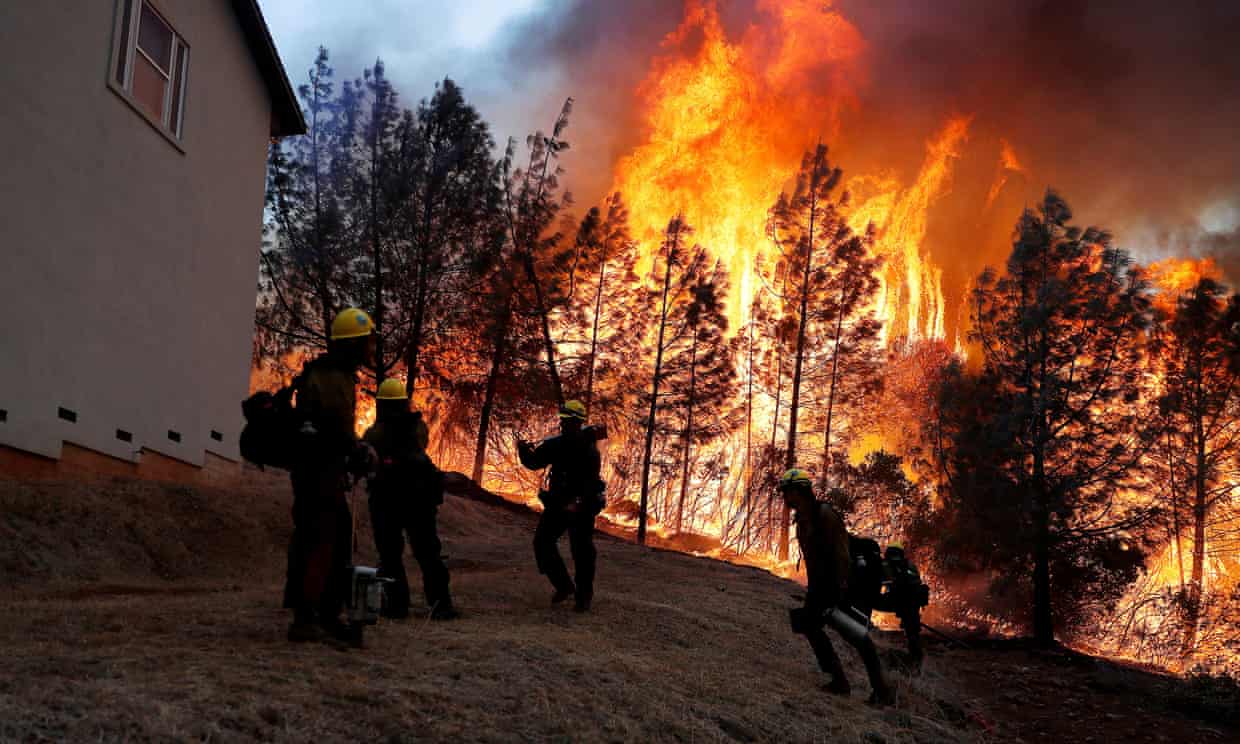 A utility company with a history of sparking wildfires has agreed to pay $11bn to a group of insurance companies representing claimants from deadly northern California wildfires in 2017 and 2018.
The tentative agreement includes insurance claims from the town of Paradise, where 86 died last November, Pacific Gas & Electric (PG&E) said in a statement Friday.
The agreement comes after the utility filed for bankruptcy protection in January because it could not afford the estimated $30bn in potential wildfire liabilities.