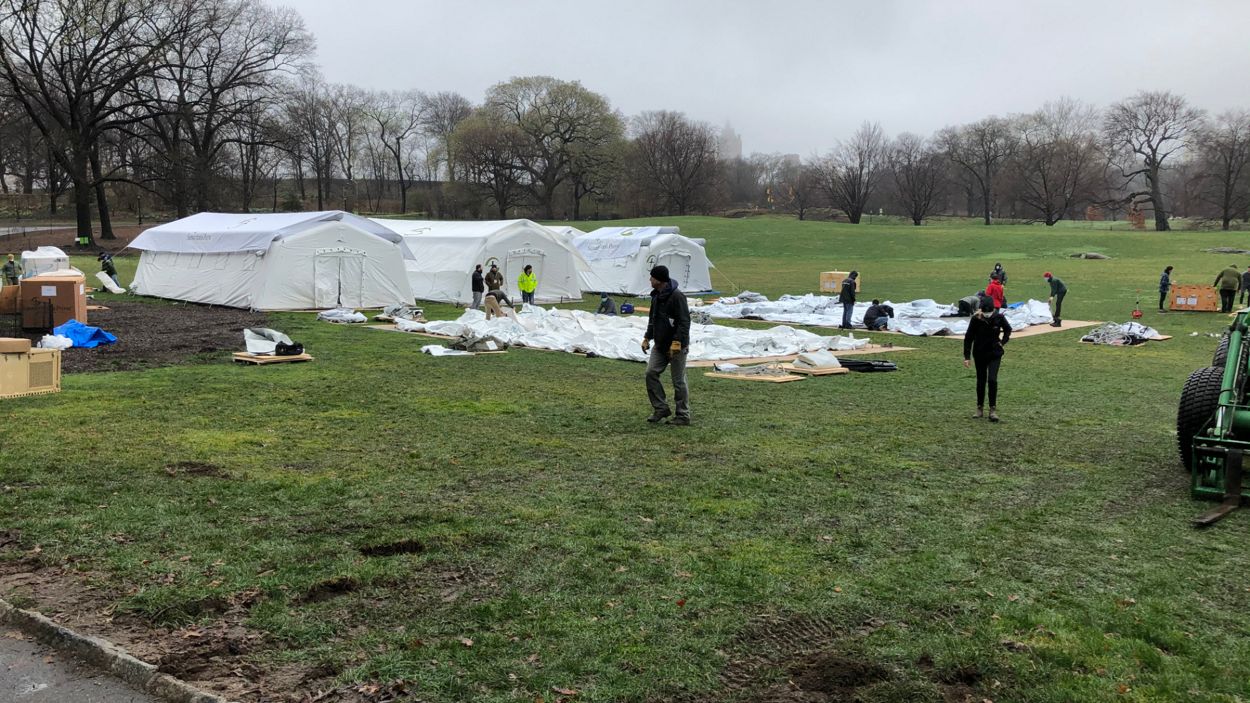 There is an operation underway to build an emergency hospital inside Central Park.
Sunday morning, trucks filled with equipment and supplies parked along 5th Avenue, and workers with the North Carolina based Christian organization Samaritan's Purse began constructing a 68-bed emergency field hospital across from Mount Sinai Hospital.
Dr. Elliott Tenpenny, the team leader of this field operation, tells NY1 state officials approved the plan after Mount Sinai Hospital reached out for assistance.