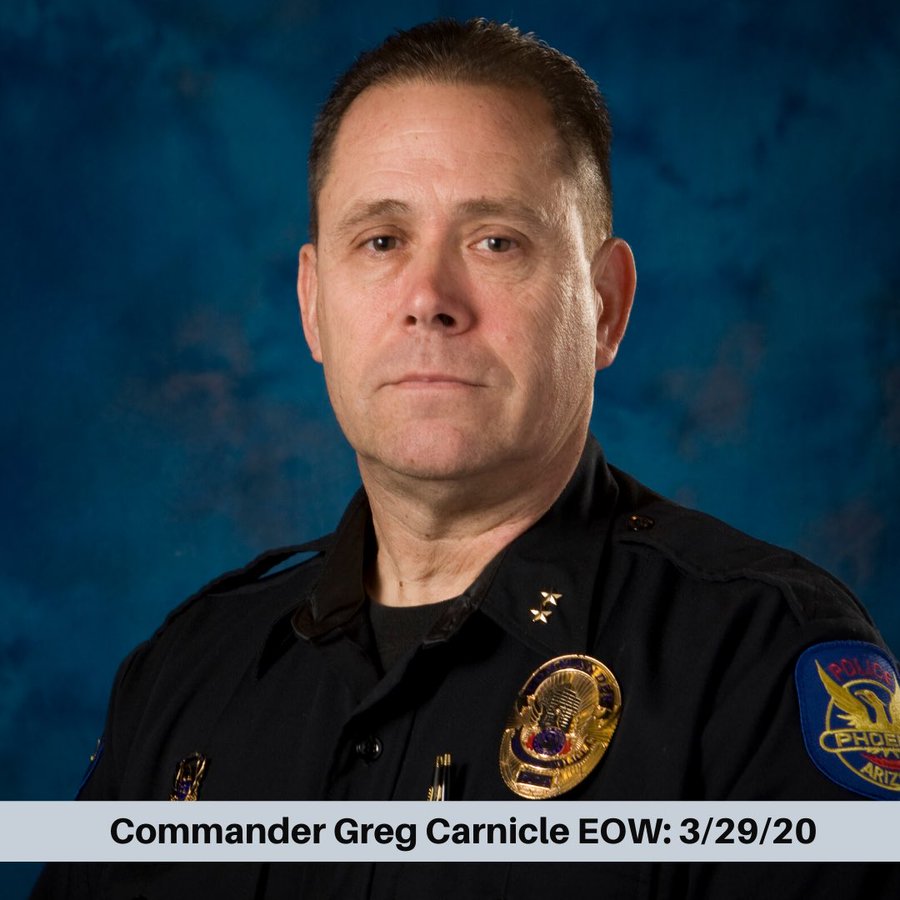 A 31-year Phoenix police veteran was killed and two other officers were injured when
a man opened fire on them during a call about a disturbance
between roommates in northwest Phoenix Sunday night, authorities said.
Commander Greg Carnicle has died after being shot, police said. The other two officers are expected to recover.
The shooting drew a massive police response at the scene, with dozens of police vehicles and tactical trucks.
Phoenix Police Chief Jeri Williams spoke to reporters outside HonorHealth Deer Valley Medical Center on Sunday night, saying that she and Carnicle had known one another for years and had worked in the Maryvale precinct together.