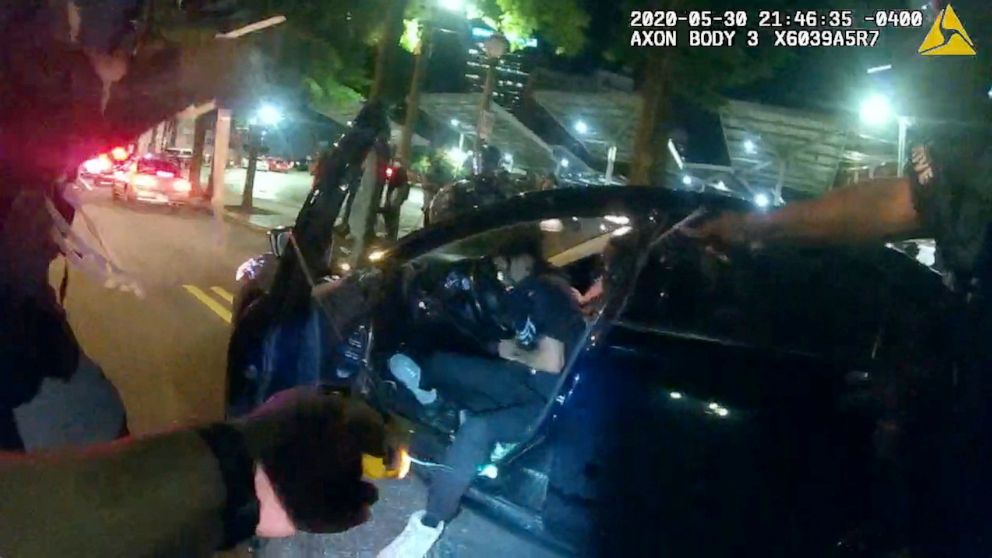 Six Atlanta police officers have been charged after forcefully pulling two college students out of a car, smashing its windows and using a stun gun in the course of an arrest as protests continued nearby, a prosecutor announced Tuesday.
Fulton County District Attorney Paul Howard said that arrest warrants were issued for Lonnie Hood, Roland Claud, Mark Gardner, Armond Jones, Willie Sauls and Ivory Streeter for the caught-on-camera incident.
Howard said Hood, Sauls, Streeter and Jones repeatedly used stun guns on Messiah Young and Taniyah Pilgram and forcibly pulled them from the vehicle. They were variously charged with aggravated assault, pointing or aiming a gun, simple battery and criminal damage to property.