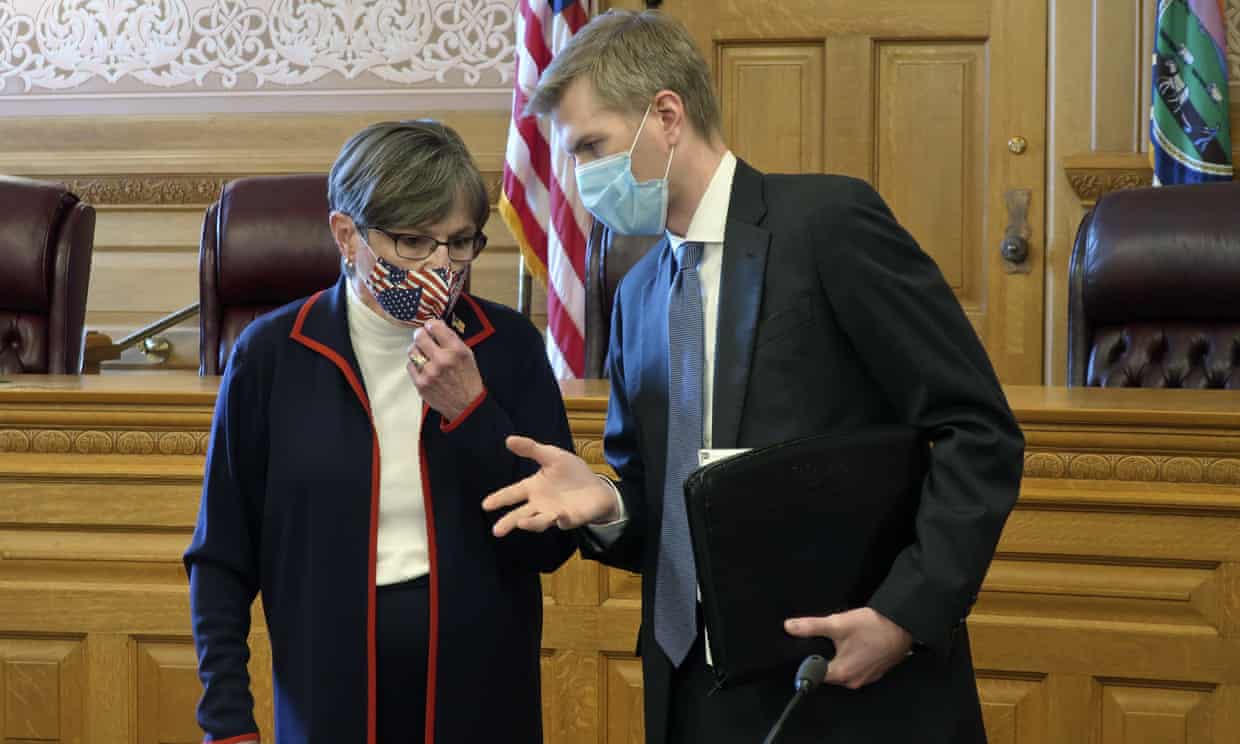 A Kansas newspaper whose publisher is a county Republican chairman posted a cartoon on its Facebook page likening an order from the state's governor requiring people to wear masks in public to the round-up and murder of millions of Jews during the Holocaust.
The cartoon on the Anderson County Review's Facebook page depicts Democratic governor Laura Kelly wearing a mask with a Jewish Star of David on it, next to people being loaded on to train cars. Its caption is: "Lockdown Laura says: Put on your mask ... and step on to the cattle car."
The newspaper posted the cartoon on Friday, the day Kelly's mask order took effect. It drew several hundred comments, many strongly critical.