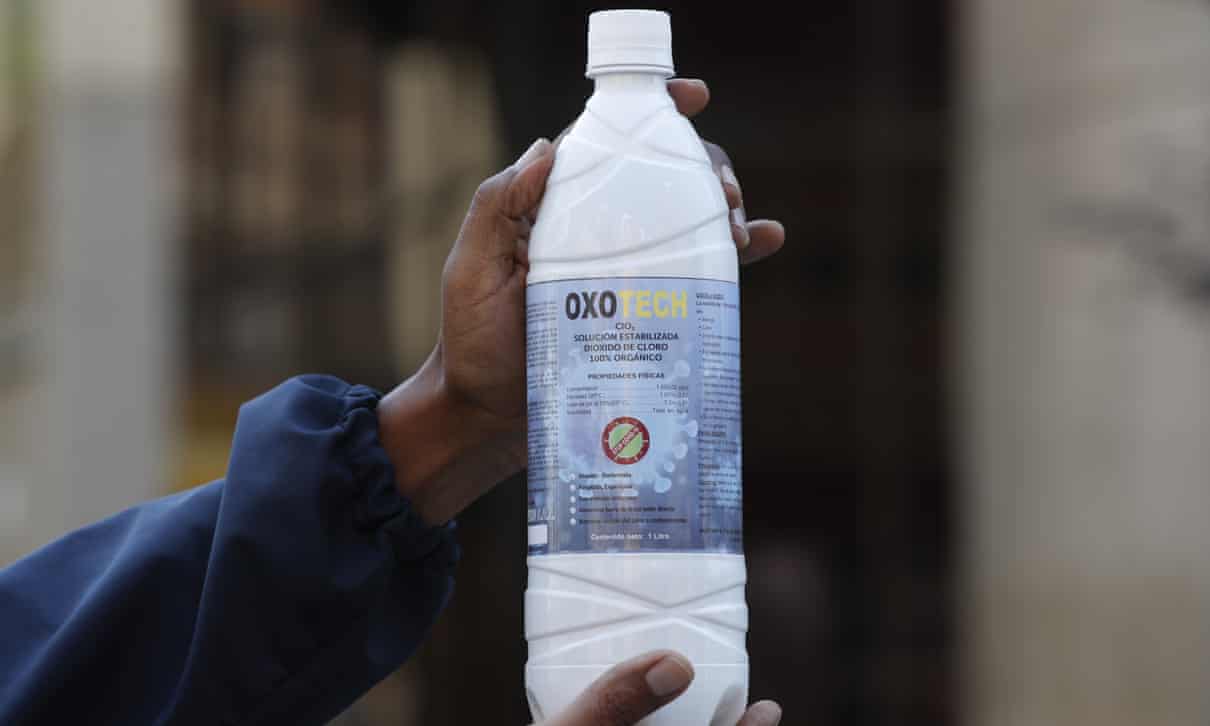 The self-styled "archbishop" of a purported church in Florida that sells industrial bleach as a "miracle cure" for Covid-19 has been arrested with his son in Colombia and faces extradition to the US.
Video footage posted to the Twitter feed of Colombia's top prosecutor showed Mark Grenon and his son Joseph Grenon, dressed in blue jump suits and masks, being led away by armed police. The prosecutor's office said the pair had been taken into custody on suspicion of selling a "miracle solution" that had caused the deaths of seven American citizens.
The Grenons' apprehension comes a month after the "archbishop" of the Genesis II "church", as well as three of his sons, were charged by federal authorities in Florida with dealing in a substance that has not been approved for medical use and could be life-threatening.