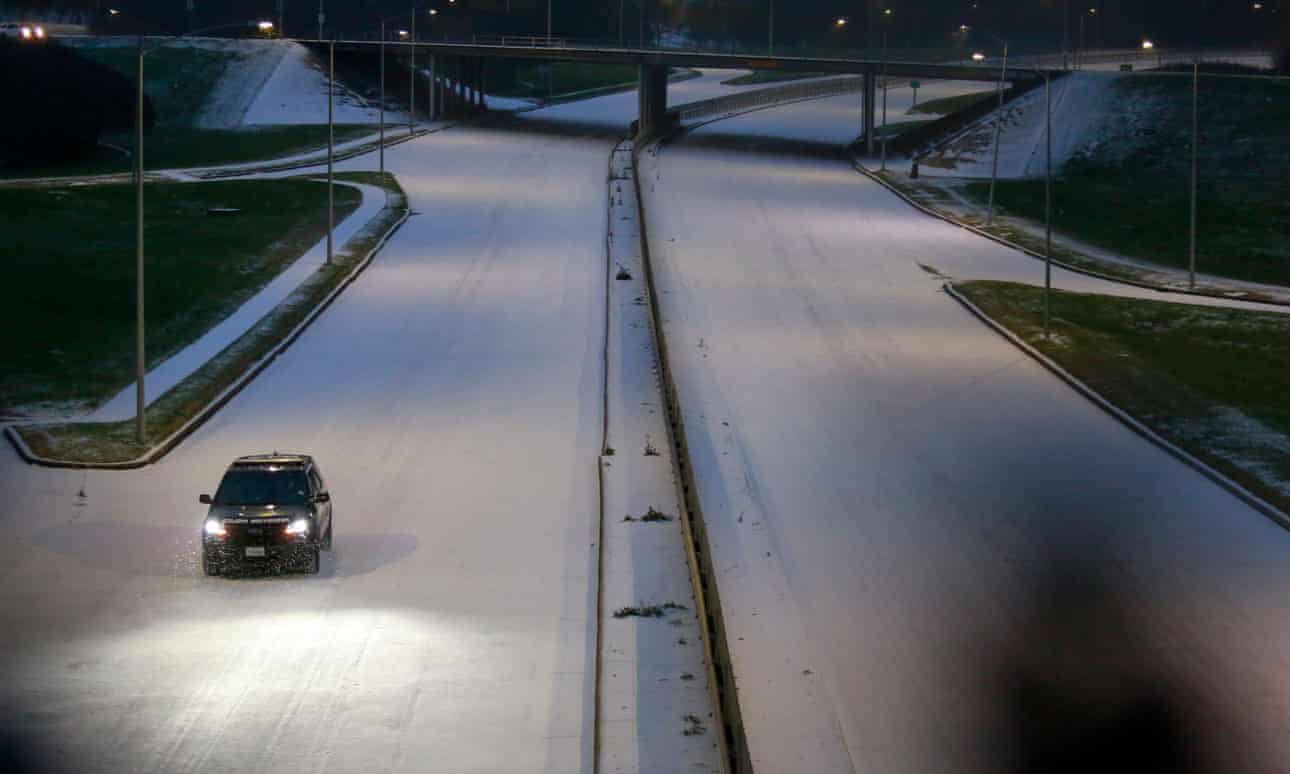 Ferocious winter weather sweeping across large parts of the central and southern US has brought record-breaking cold temperatures, left millions without power and killed at least 21 people across multiple states.
The worst power outages were in Texas, where more than 4m homes and businesses remained without power on Tuesday in subfreezing temperatures. Elsewhere more than 250,000 people also lost power across parts of Appalachia, and 4 million people lost power in Mexico. Another quarter-million were without electricity following an ice storm in north-west Oregon.
In North Carolina, three people were found dead after a tornado hit a seaside town, while in Texas, four family members perished in a Houston-area house fire while using a fireplace to stay warm. Others deaths occurred in states such as Louisiana, Kentucky and Missouri, from causes that included car crashes and carbon monoxide poisoning.