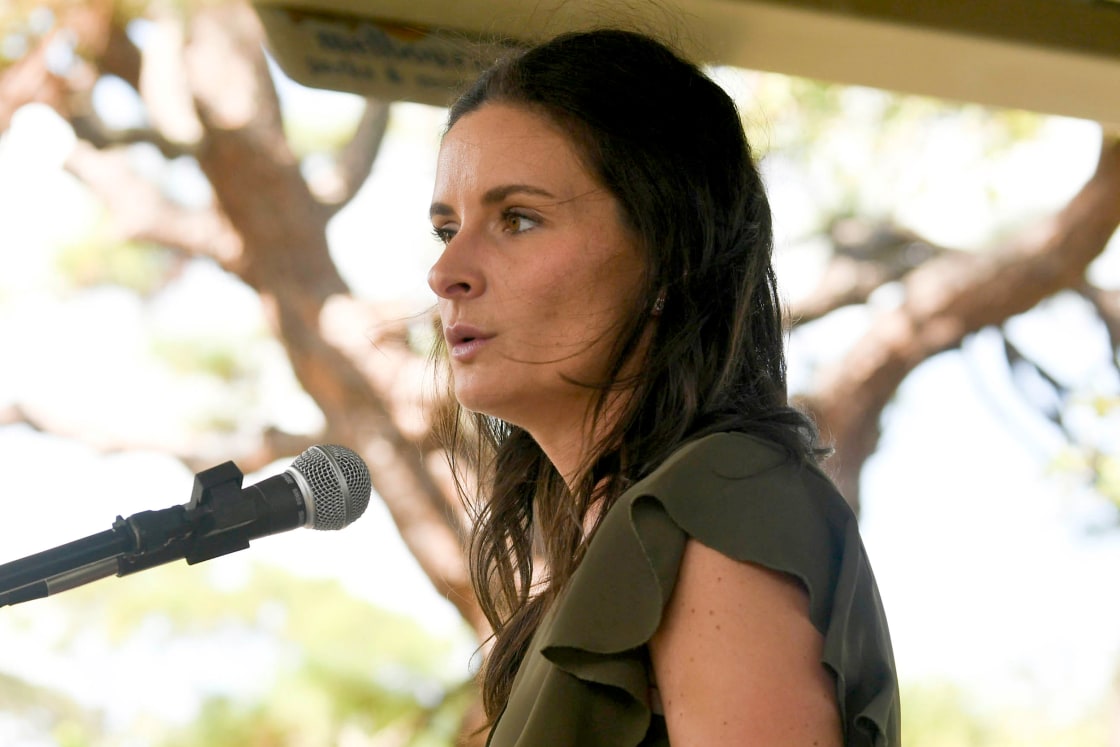 For months, as a debate over masks in Florida classrooms raged, Brevard County School Board member Jennifer Jenkins said she was reluctant to speak about threats she and her family allegedly received.
On Tuesday, as the board considered a resolution to make meetings safer, she said she felt her hand was forced.
"I've tried not to talk about this stuff publicly," she said in a clip of her remarks posted online.
Jenkins, a supporter of masks in schools, proceeded to detail a series of alleged incidents.
"I don't reject people coming here and speaking their voice," Jenkins, a supporter of masks in schools, said. "... I reject them following my car around. I reject them saying that they're coming for me, that I need to beg for mercy.
"I reject that when they are using their First Amendment rights on public property, they're also going behind my home and brandishing their weapons to my neighbors."