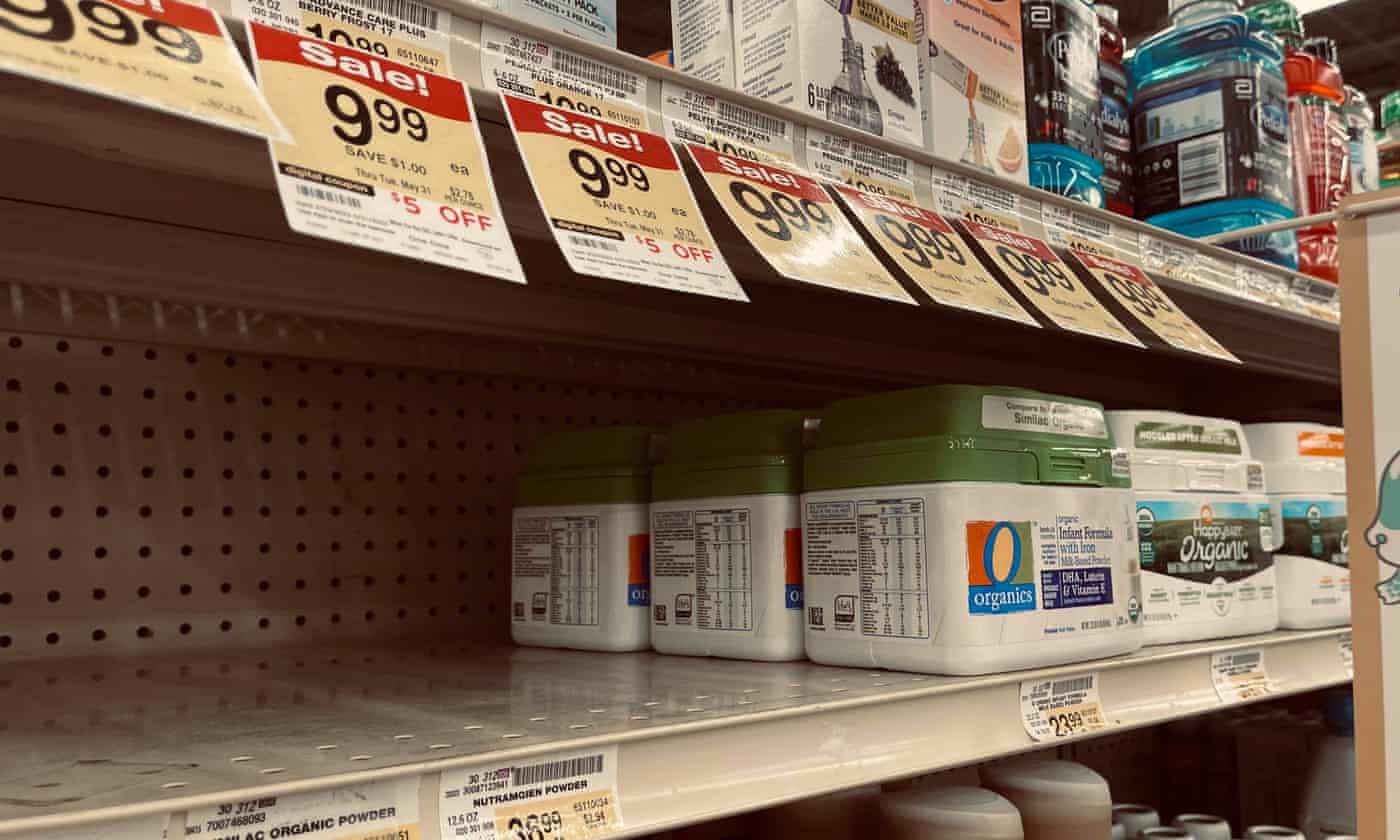 Joe Biden has stepped up his administration's response to a nationwide baby formula shortage that has forced parents into online groups to swap and sell to each other to keep their babies fed.
The US president discussed with executives from leading manufacturers Gerber and Reckitt how they could increase production and how his administration could help, and talked with leaders from retail giants Walmart and Target about how to restock shelves and address regional disparities in access to formula, the White House said.
The administration plans to monitor possible price gouging and work with trading partners in Mexico, Chile, Ireland and the Netherlands on imports, even though 98% of baby formula is domestically made,
TVNL Comment:  This is what happens when one company controls the baby formula market, and the FDA can be lobbied to drop careful inspections.