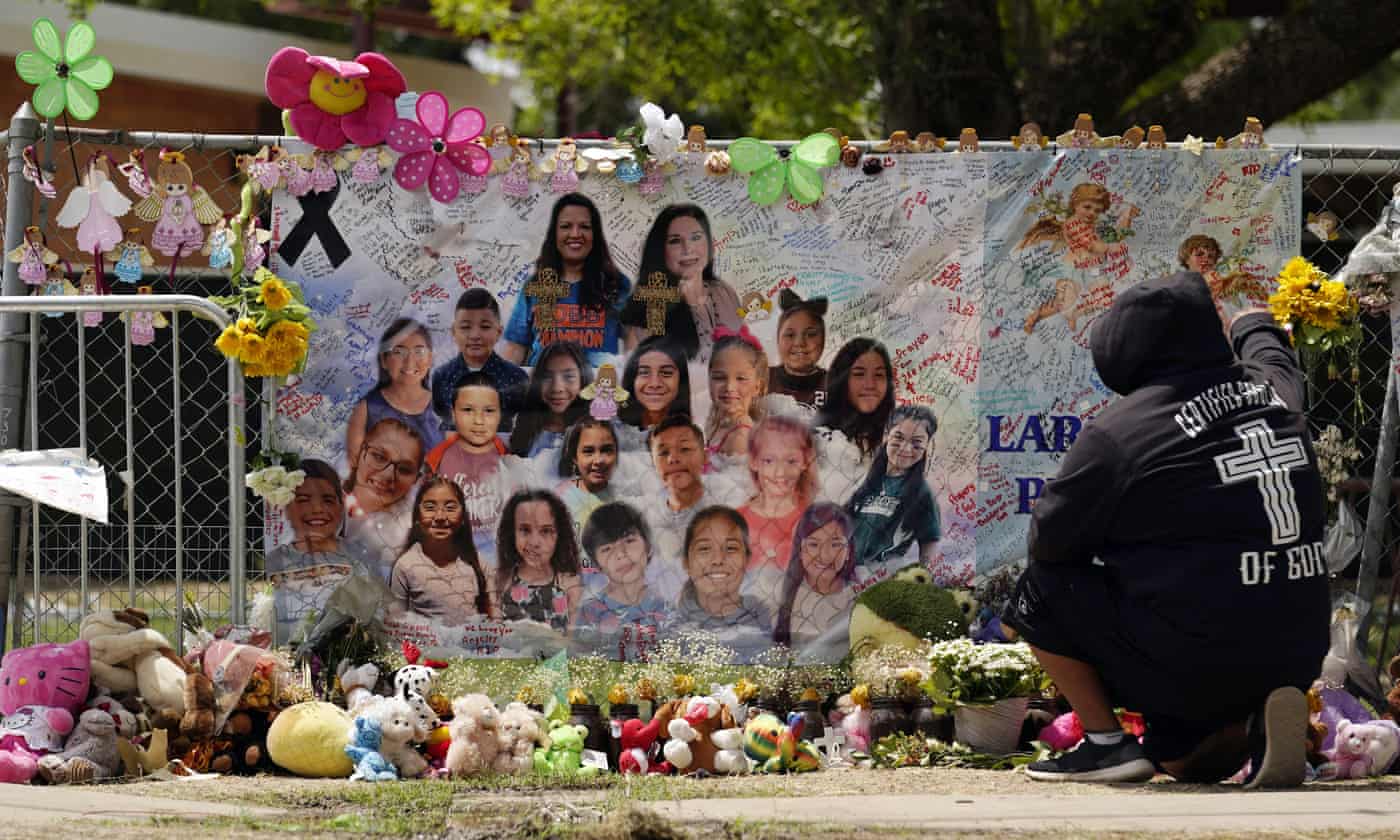 The police chief for the Texas elementary school where a gunman killed 19 children and two teachers has been placed on administrative leave amid outrage that officers did not intervene sooner to stop the shooter.
Under the command of Pete Arredondo, the police chief for the Uvalde school district, officers held back for about an hour and 15 min outside the classrooms where an 18-year-old with an AR-15 had opened fire on children and teachers, according to the Texas state police.
Amid ongoing federal and state investigations into the police's conduct during the 24 May massacre at Uvalde's Robb elementary, district superintendent Hal Harrell announced that Arredondo would be placed on leave.