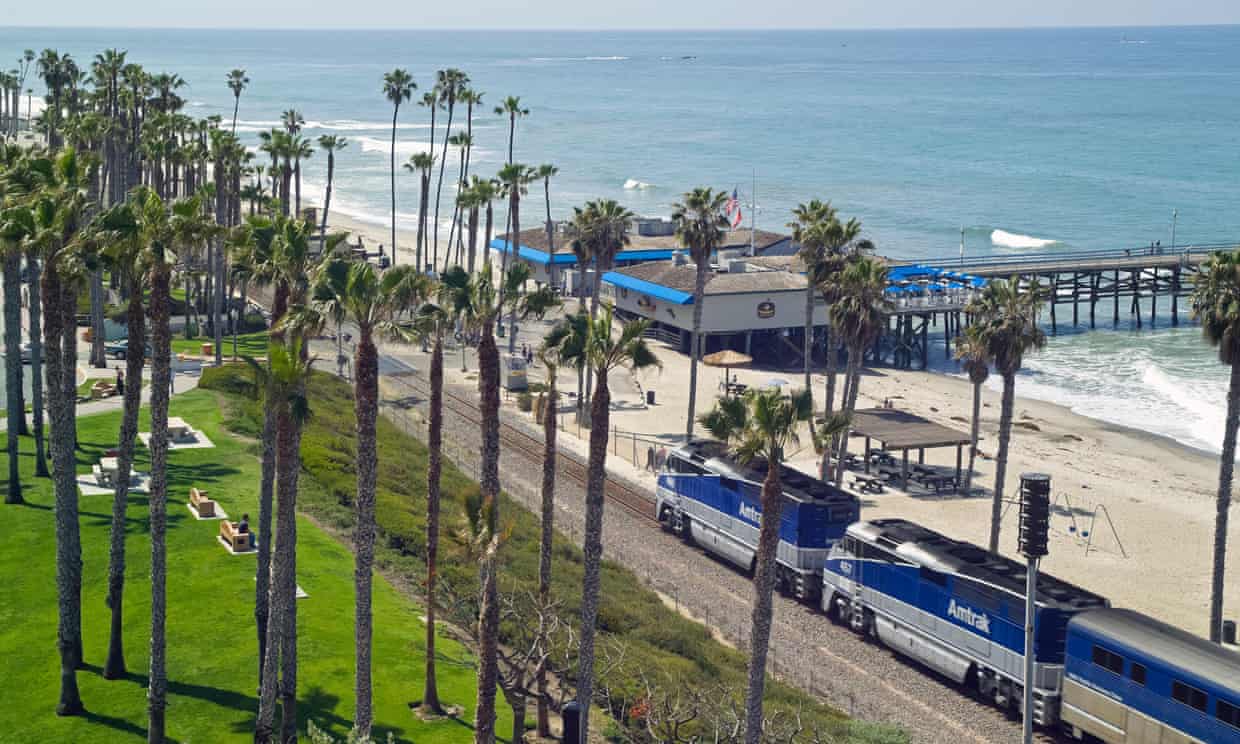 Metrolink and Amtrak have suspended train services linking San Diego to Los Angeles – along with the rest of the US – because ground underneath a stretch of seaside track in southern California has shifted, according to officials.
The San Diego Union-Tribune reported Friday that service has been suspended indefinitely in the community of San Clemente, on the border of Orange and San Diego counties.
The move comes after a recent ocean surge associated with Tropical Storm Kay caused high tides and waves that shifted the coastal tracks. The tracks serve as the only viable link that connects San Diego with LA and the rest of the country, the San Diego Union-Tribune reports.
The tracks are part of the 351-mile Los Angeles-San Diego-San Luis Obispo Rail Corridor, also known as the Lossan Corridor, which serves as the US's second busiest intercity passenger rail corridor.