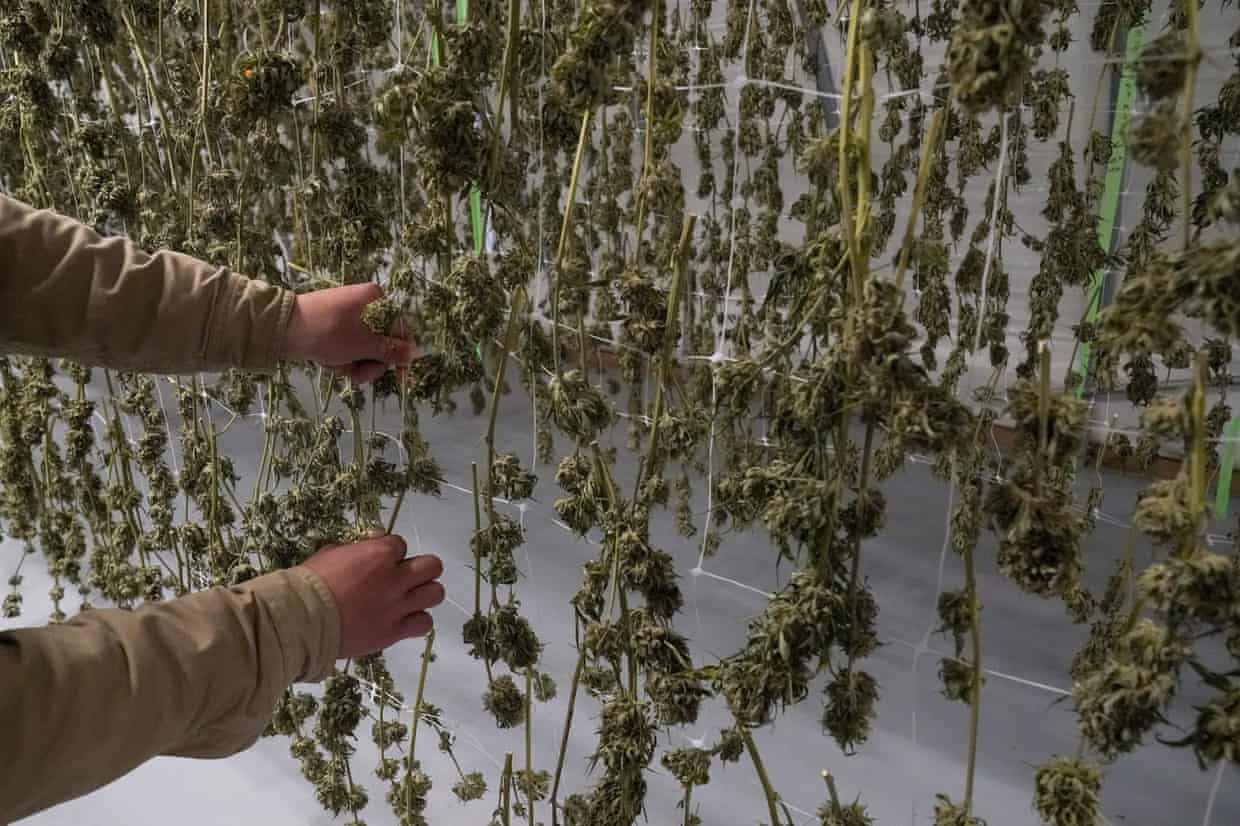 A strong smell of weed hangs over many New York neighborhoods, the result in part of cannabis decriminalization in 2019 – but cannabis growers in the state are at an impasse when it comes to getting their crops to market.
Almost 300,000 pounds of the drug, worth as much as $750m, from last summer's production at 200 state-licensed farms are stockpiled, without a place to be sold and in danger of deteriorating, according to a Bloomberg report on Saturday.
Distribution issues are to blame. Although the New York City has vape shops selling marijuana and CBD products on almost every street, and there are mobile weed vans on Times Square, New York's office of cannabis management has yet to approve retail dispensaries.
Not one legal recreational dispensary has opened. Last week, a federal judge handed down an injunction that blocked the state from handing out licenses in Brooklyn and areas of the Hudson Valley region after a lawsuit claimed that the state's cannabis equity program violates the US constitution.