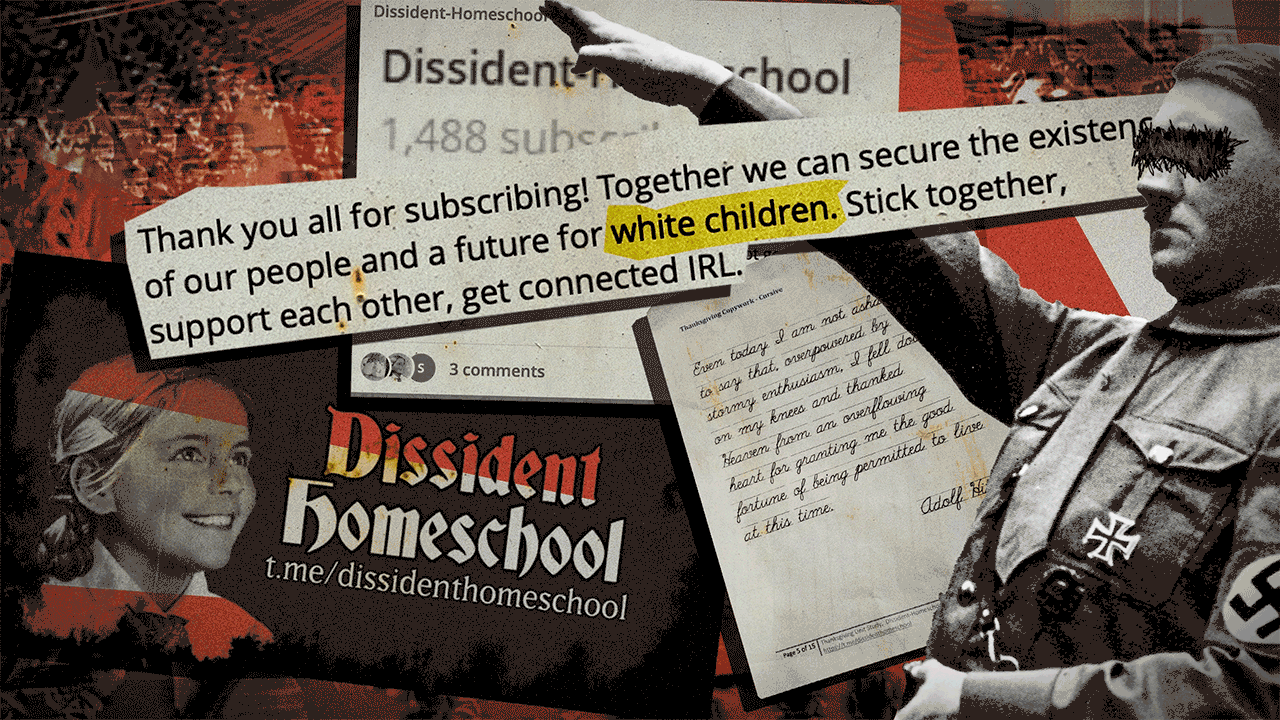 On Nov. 5, 2021, a married couple calling themselves "Mr. and Mrs. Saxon" appeared on the neo-Nazi podcast "Achtung Amerikaner" to plug a new project: a social media channel dedicated to helping American parents home-school their children.
"We are so deeply invested into making sure that that child becomes a wonderful Nazi," Mrs. Saxon told the podcast's host. "And by home-schooling, we're going to get that done."
The Saxons said they launched the "Dissident Homeschool" channel on Telegram after years of searching for and developing "Nazi-approved material" for their own home-schooled children — material they were eager to share.
The Dissident Homeschool channel — which now has nearly 2,500 subscribers — is replete with this material, including ready-made lesson plans authored by the Saxons on various subjects, like Confederate Gen. Robert E. Lee (a "grand role model for young, white men") and Martin Luther King Jr. ("the antithesis of our civilization and our people").