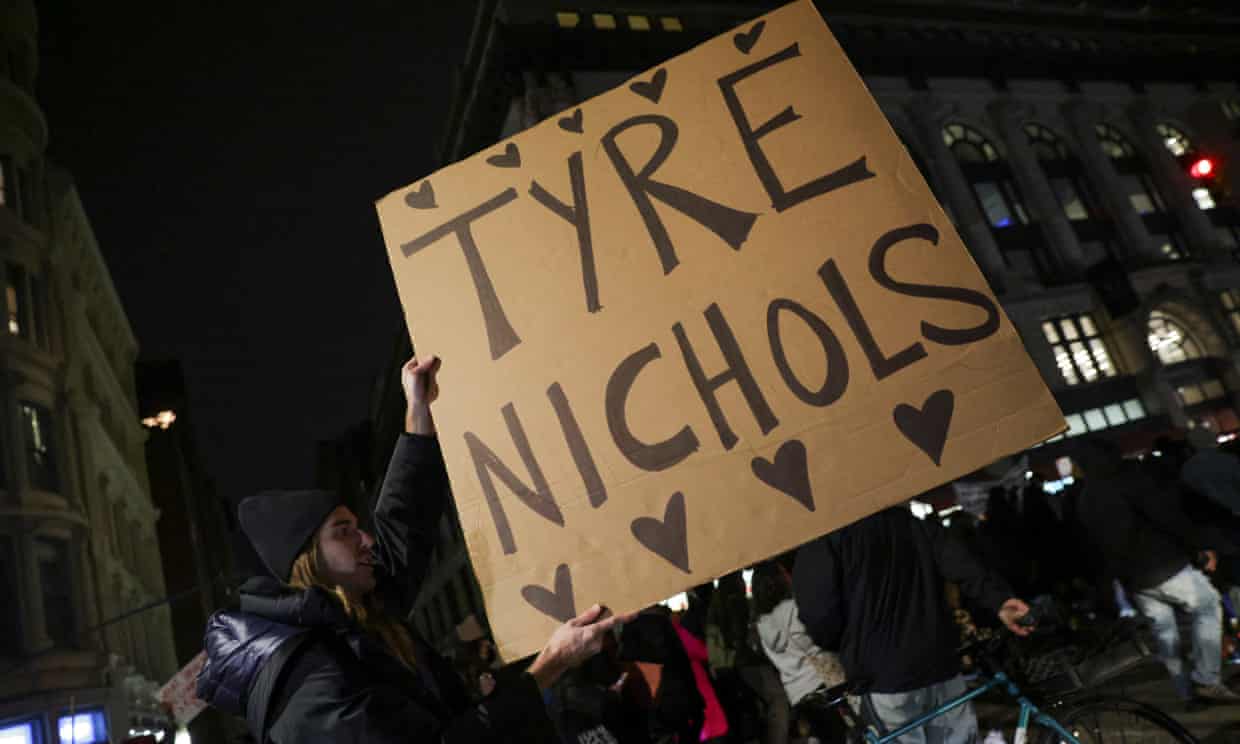 Newly released documents in the case of the fatal beating of Tyre Nichols by Memphis police last month provide a scathing account of what authorities called the "blatantly unprofessional" conduct of five officers, and include new revelations about how one of them took and shared pictures of the bloodied victim.
The officer, Demetrius Haley, stood over Nichols as he lay propped against a police car after the assault, and took photographs, which Haley sent to other officers and a female acquaintance, according to documents released by the Tennessee peace officers standards and training commission on Tuesday.
"Your on-duty conduct was unjustly, blatantly unprofessional and unbecoming for a sworn public servant," the Memphis police department wrote in requesting that Haley and the other officers be stripped of their professional certification as law enforcement personnel.
All five have already been fired and charged with second-degree murder and other felonies following the attack on Nichols after a traffic stop on 7 January and his death in hospital three days later.