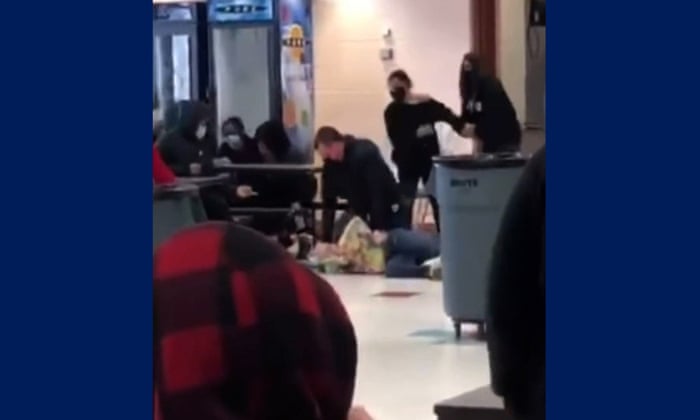 A white Wisconsin police officer, working as a school security guard while off duty, is facing a lawsuit from the family of a 12-year-old Black girl after he held his knee on her neck for more than 20 seconds while breaking up a fight at school.
The lawsuit accuses the officer, whose actions were caught on tape, of using an illegal chokehold.
Also named in the action against the security guard are the city of Kenosha and the Kenosha unified school district that the girl's father, Jerrel Perez, hold responsible for the "unreasonable and excessive force" used against his daughter during the incident last year.
The officer, who was working off-duty security at the school, was named as Shawn Guetschow. He has since resigned from the school district, but remains a police officer. His lawyer, Sam Hall, will "vigorously defend" him and the district, according to a statement reported by the Washington Post.