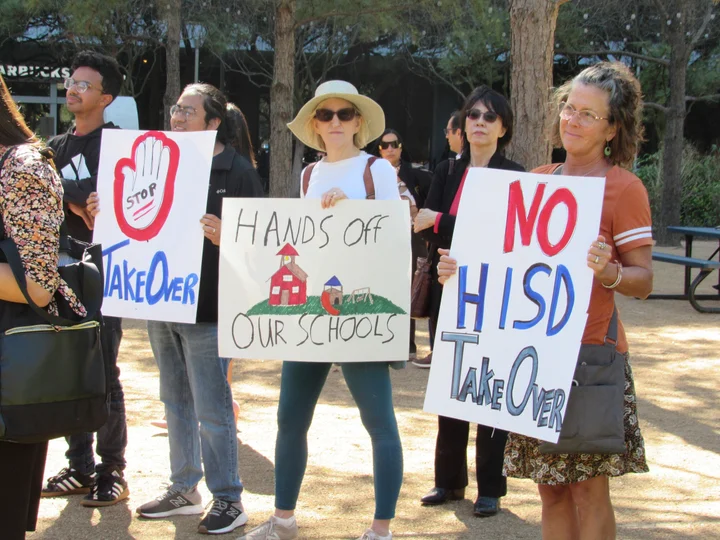 Texas officials on Wednesday announced
a state takeover of Houston's
nearly 200,000-student public school district, the eighth-largest in the country, acting on years of threats and angering
Democrats
who assailed the move as political.
The announcement, made by Republican Gov. Greg Abbott's education commissioner, Mike Morath, amounts to one of the largest school takeovers ever in the U.S. It also deepens a high-stakes rift between Texas' largest city, where Democrats wield control, and state Republican leaders, who have sought increased authority following election fumbles and COVID-19 restrictions.
The takeover is the latest example of Republican and predominately white state officials pushing to take control of actions in heavily minority and Democratic-led cities. They include St. Louis and Jackson, Mississippi, where the Legislature is pushing to take over the water system and for an expanded role for state police and appointed judges.