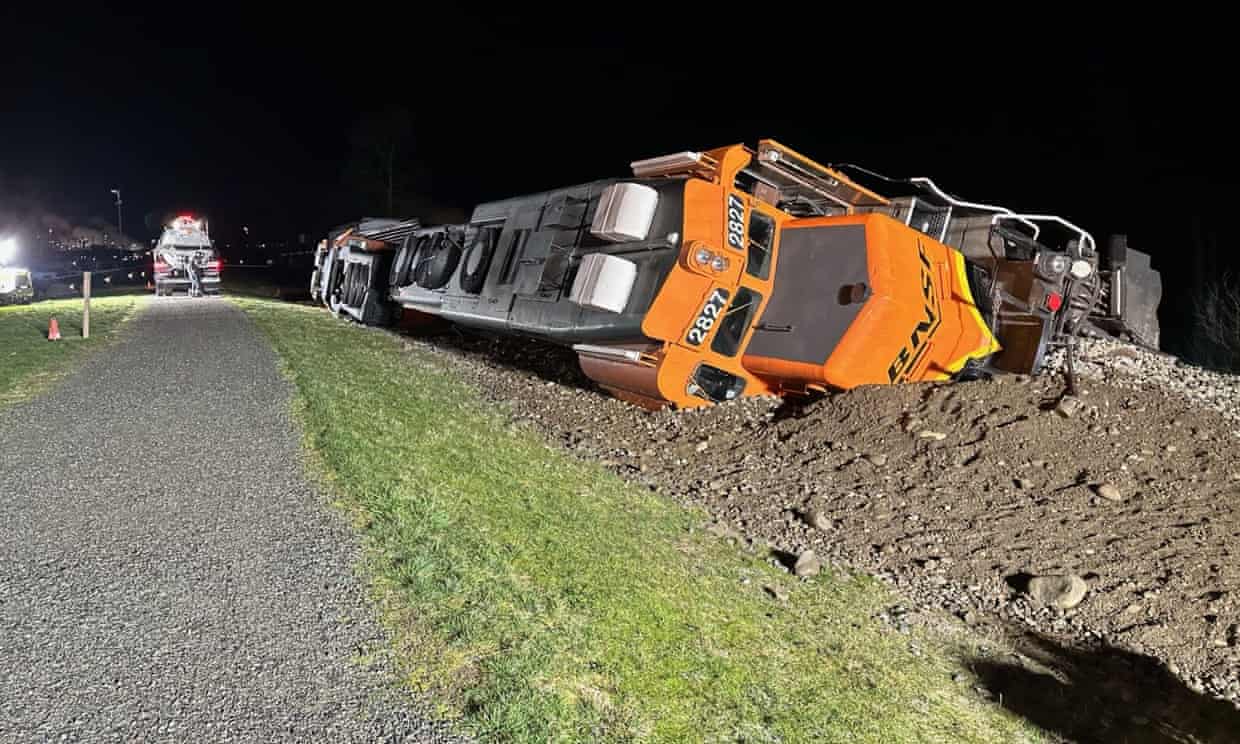 Two BNSF trains derailed in separate incidents in Arizona and Washington state on Thursday, with the latter spilling diesel fuel on tribal land along Puget Sound.
There were no injuries reported. It was not clear what caused either derailment.
The derailment in Washington occurred on a berm along Padilla Bay, on the Swinomish tribal reservation near Anacortes. Most of 5,000 gallons (nearly 19,000 liters) of spilled diesel fuel leaked on the land side of the berm rather than toward the water, according to the state ecology department.
State, tribal and contract cleanup teams were responding and working to remove the remaining fuel from two locomotives that derailed before righting them. A hazmat team from a nearby oil refinery was also available to provide additional spill response equipment.