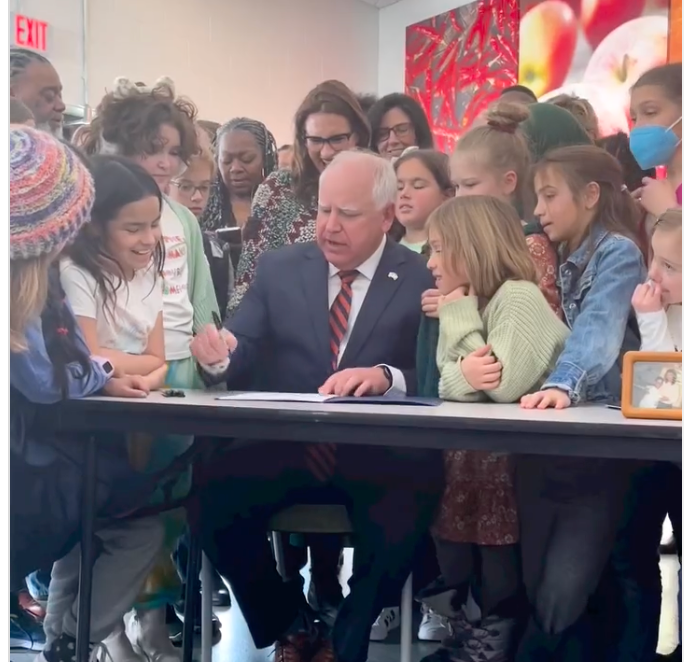 Kids and parents in Minnesota won't have to worry about affording school meals thanks to a new law that guarantees free school meals for all children in the state.
Gov. Tim Walz (D) signed the bill into law Friday to cheers and hugs from some of the kids who will benefit from the program.
The new law provides free breakfast and lunch for all K-12 students, regardless of their parents' income.
"It's a historic, bipartisan win that means no kid will go hungry at school — and that Minnesota is one step closer to being the best state in the country to grow up," Walz said in a statement.