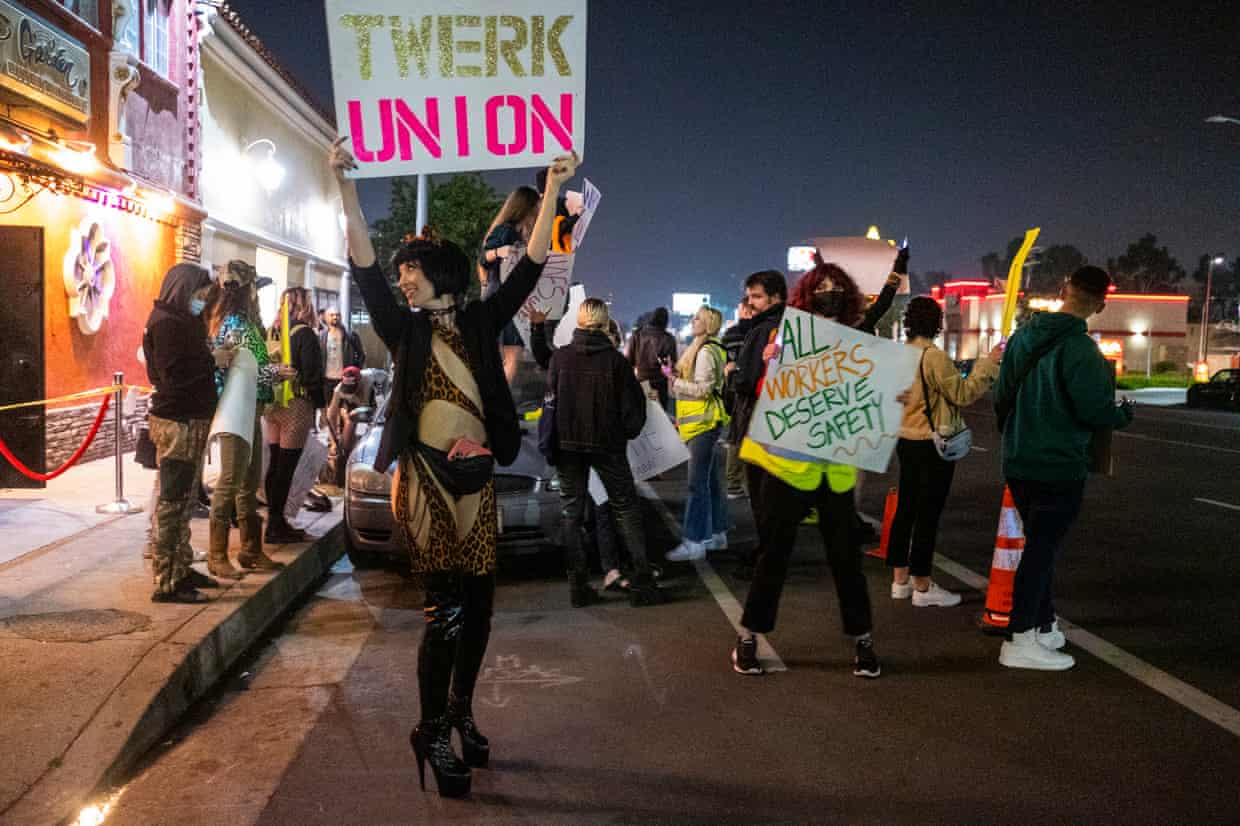 After months of late-night picketing in North Hollywood, the dancers of the Star Garden Topless Dive Bar have become the only unionized strippers in the US.
Their victory was finalized with a unanimous vote by 17 dancers in favor of unionization on Thursday morning , andmarks the first time that the Actors Equity association, a century-old union for stage actors, singers and dancers, will represent strip club workers, the union said.
The strippers' campaign featured colorful, costumed protests, and attracted high-profile support, with the Amazon Union president, Chris Smalls, and Tom Morello of Rage Against the Machine both showing up in solidarity.
For Charlie, a 23-year-old Star Garden dancer, spending eight months of prime weekend nights last year on a picket line rather than working was a financial challenge, but one that proved worth it.
"The sacrifices we made were definitely sacrifices, but it was for something bigger than us," she said. The dancers were fighting for "a future where unionization exists for strippers who want it. That's bigger than struggling to pay rent."