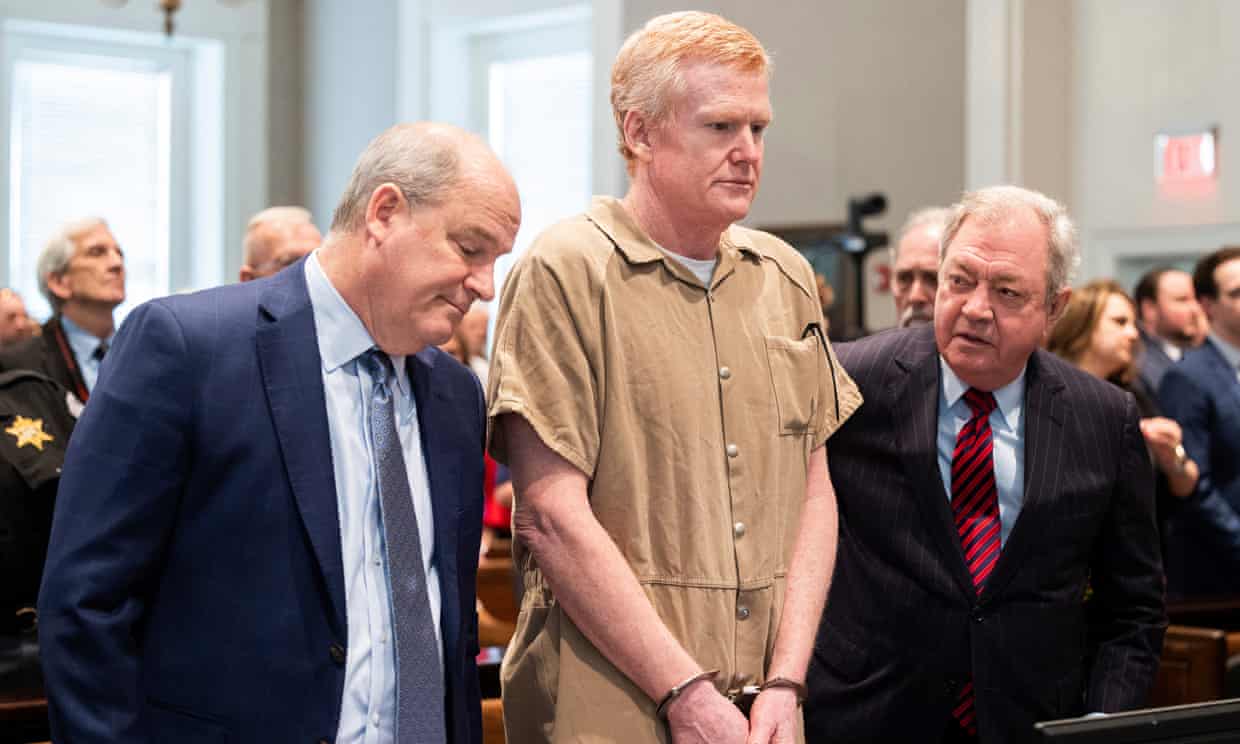 The convicted murderer Alex Murdaugh is facing federal charges for the first time after being indicted on 22 financial fraud counts over allegations that he schemed to steal settlement money from clients.
The indictments unsealed on Wednesday do not appear to reveal any new allegations against the once-prominent South Carolina attorney now serving life without parole for killing his wife and younger son.
Murdaugh is also awaiting trial on about 100 state charges including insurance fraud, tax evasion and theft.
His lawyers, Jim Griffin and Dick Harpootlian, said: "Alex has been cooperating with the United States attorneys' office and federal agencies in their investigation of a broad range of activities. We anticipate that the charges brought today will be quickly resolved without a trial."