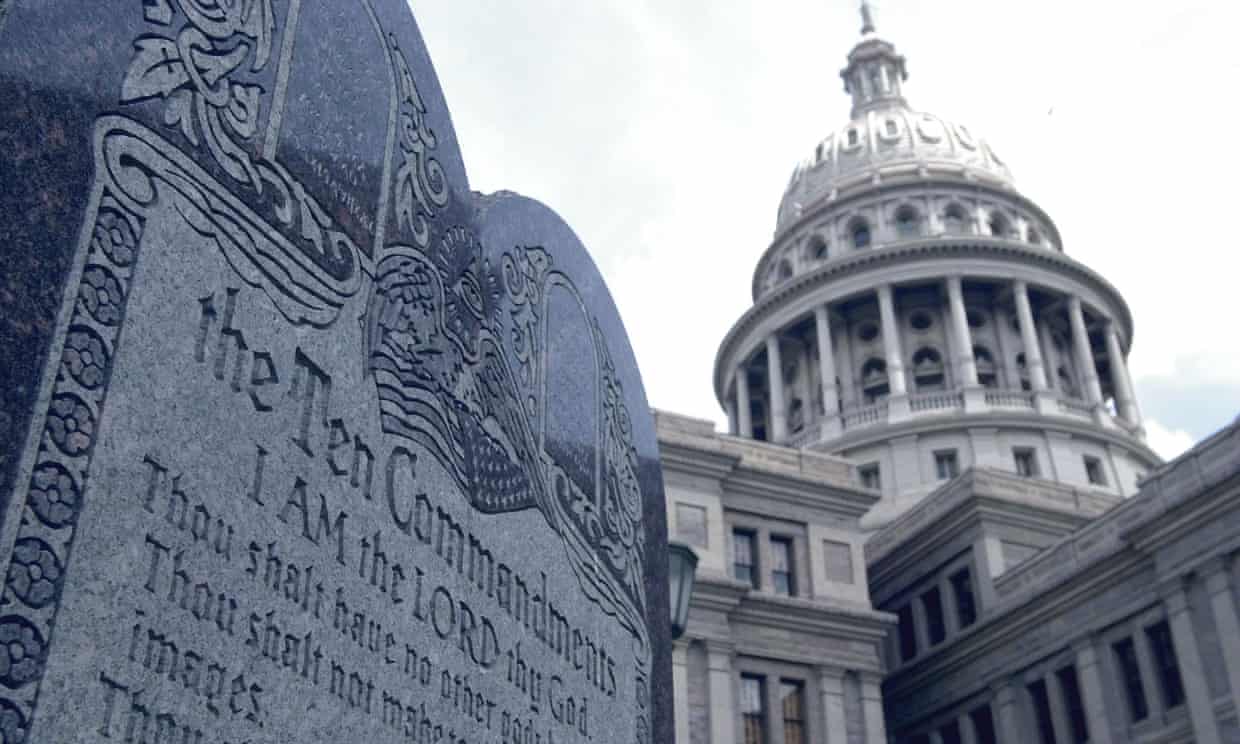 The controversial bill, authored by the Republican state senator Phil King, would have required schools to display the Old Testament text "in a conspicuous place in each classroom", in a durable poster or frame.
Passed by the Texas senate last week, the bill failed in the house. But it represented another sign of just how far to the right the conservative-majority Texas legislature is willing to go.
Civil rights groups condemned the bill as an assault on religious freedom and the separation of church and state guaranteed by the US constitution.