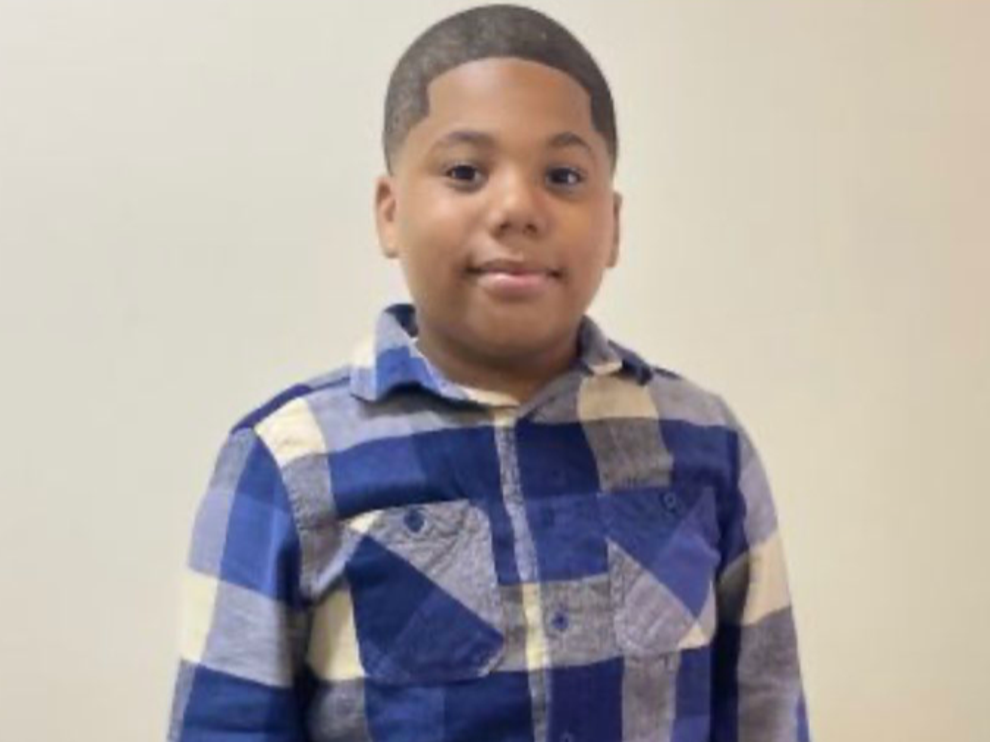 The family of an 11-year-old Mississippi boy who was shot by police after his mother asked him to call 911 to report a domestic incident are calling for the officer to be fired.
Aderrien Murry is recovering at home after he was shot in the chest by an Indianola Police Department officer early on Saturday morning.
His mother, Nakala Murry, told a news conference tjhat she asked Aderrien to call police after the father of one of her other children allegedly showed up at her home at 4am in an "irate" mood.
Ms Murry said that an officer arrived at the house with his gun drawn, and called on everyone inside to come out.
She said her son had just walked around a hallway corner and into the living room when he was shot.
Aderrien kept asking "Why did he shoot me? What did I do wrong?", Ms Murry said during Monday's press conference.