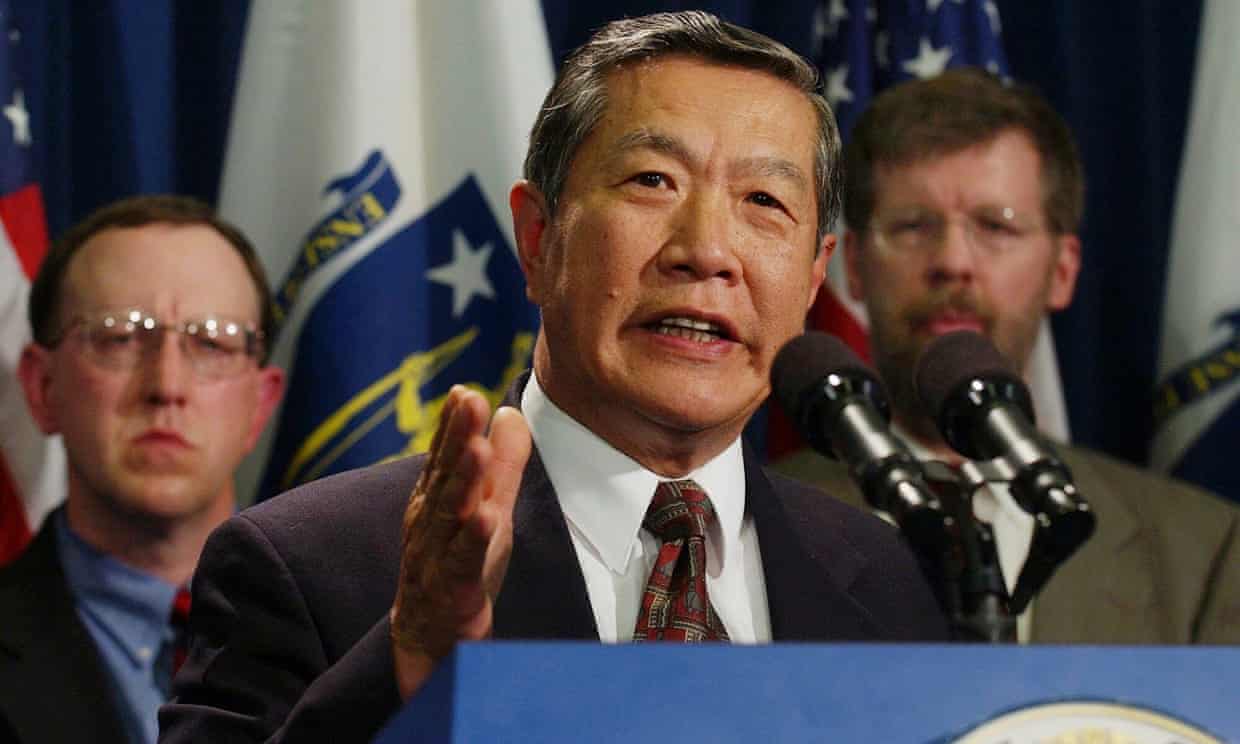 Connecticut has agreed to pay a $25m settlement to two men who spent decades in prison for a brutal murder they did not commit, and whose convictions were partly based on evidence presented by a forensic scientist who worked on some of America's most notorious criminal investigations and trials.
Ralph "Ricky" Birch and Shawn Henning were convicted for the 1985 murder of Everett Carr after Dr Henry Lee – whose name would later become widely known in connection with the OJ Simpson, Lana Clarkson and JonBenét Ramsey cases – testified about "blood" evidence on a towel and how blood from the victim's wounds had spattered in an "uninterrupted" fashion.
But no forensic evidence existed linking Birch and Henning to the murder despite its exceptionally gory execution. And no blood was found on the defendants' clothes or in their car. The crime scene included hairs and more than 40 fingerprints, but none matched the two men. Lee still testified that it was possible for the men to have committed the crime without getting blood on them.
Henning and Birch, who were 17 and 18 respectively at the time of the murder, were convicted in 1989 and incarcerated for three decades before the Connecticut supreme court overturned their convictions in 2019 after several witnesses recanted their testimony. The charges against the two men were dismissed the following year.