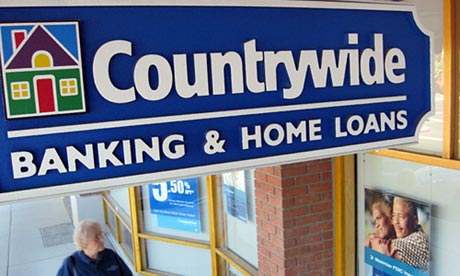 Countrywide, once the US's largest subprime mortgage company, and one of its former executives have been found guilty of fraud by a New York jury.

The lender is now owned by Bank of America, and the decision marks the first time a bank has been found by a US court to be responsible for wrongdoing tied to its dealings in the financial crisis.
Countrywide was found guilty of defrauding federal mortgage giants Fannie Mae and Freddie Mac as the height of the housing crisis. The government claims Fannie and Freddie made a gross loss of $848m on suspect loans they bought from Countrywide – an amount the government said it would be seeking to recoup from BoA.

The jury also found former Countrywide executive Rebecca Mairone guilty of fraud. Mairone was the only individual named as a defendant in the government's lawsuit.