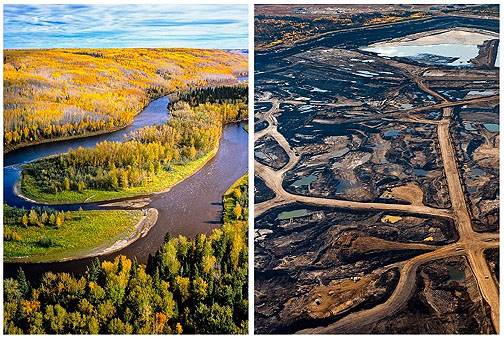 The fight against extreme energy extraction, now ongoing in hundreds of communities across the United States and the world, expanded to include another significant victory on Monday night in the town of South Portland, Maine.  Townspeople and Maine environmental groups organized a "relentless 18-month campaign," as the Los Angeles Times put it, resulting in a near-unanimous City Council vote (6-1) passing a Clear Skies Ordinance preventing the export of crude oil from South Portland's waterfront.

The new Maine victory follows upon the use of tactics as diverse as tree-sits, nonviolent direct action blockades, massive marches on Washington, and even a blockade of the Douglas Channel in British Columbia made of yarn knit by members of the indigenous Gitga'at Nation. In particular, activists from Texas to Maine, from Nebraska to British Columbia, are expanding their tactical toolkit — now including this old-fashioned community organizing win — in campaigns to stop pipelines from exporting dirty, climate-destroying oil from the tar sands of Alberta, Canada.
Maine State Representative Diane Russell (D- Portland) sent an email to Moveon members describing the victory, framing it as "one hell of a punch," but warning that the struggle isn't over.

Protecting Our Waters is publishing Rep. Russell's email in full below, for several reasons. First, because the South Portland victory is a critical one in the particular fight against tar sands oil extraction. Second, because a victory against a new fossil fuel export pipeline anywhere is a victory — and a model — for fights against fossil fuel export pipelines everywhere.