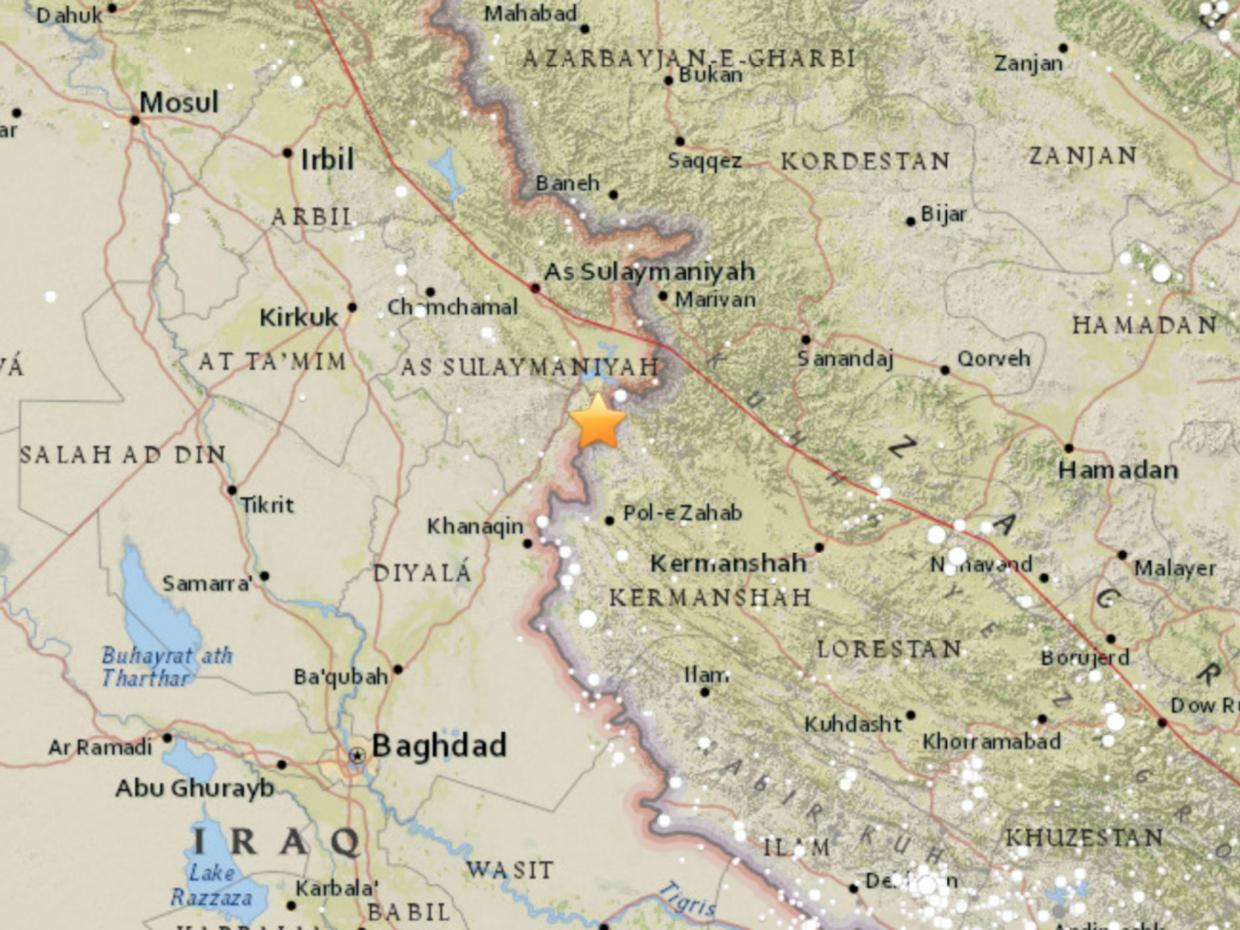 An earthquake with a magnitude of 7.2 has struck Iraq, about 20 miles (32km) southwest of the city of Halabjah, near to the Iraq-Iran border, the US Geological Survey has said.
Over the border in Iran, the country's seismological centre said a 7.3 magnitude earthquake hit Azgaleh.
Iranian state television that the earthquake had been felt in a number of cities in the country and had damaged eight villages, including knocking out electricity in a number of those villages.