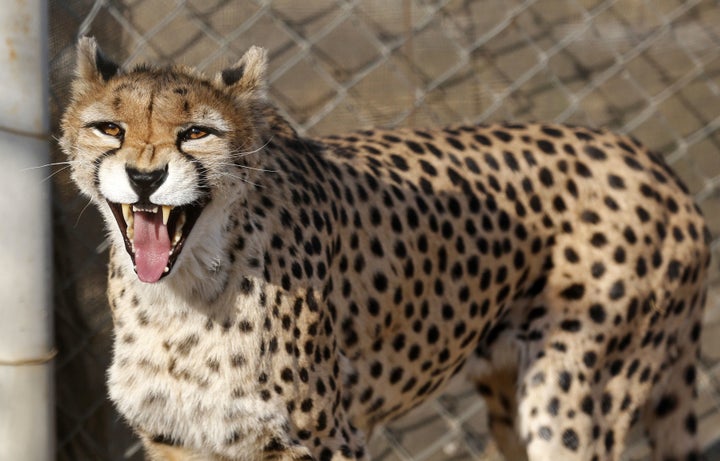 The Asiatic cheetah could be headed one step closer to extinction after critical U.N. funding earmarked to protect the world's "second-rarest cat" will dry up this later this month.
"Unless something is done within the next couple of years, it will not be possible to save the Asiatic cheetah," Urs Breitenmoser, co-chair of the Cat Specialist Group, told The Observer last week. "It is now five minutes to midnight for the species. Soon it will be midnight ― and extinction."
Once widespread in Asia, stalking vast swathes of the continent from the Middle East to eastern India, the Asiatic cheetah was almost wiped out in the 20th century by overhunting and habitat degradation, among other threats. Today, fewer than 50 individuals are believed to remain in the wild ― all of them in Iran — and that number continues to plummet each year.
"Farmers and their dogs kill them to protect their herds," Hooman Jokar, managing director of Iran's Asiatic cheetah conservation program, told Agence France Presse earlier this year.