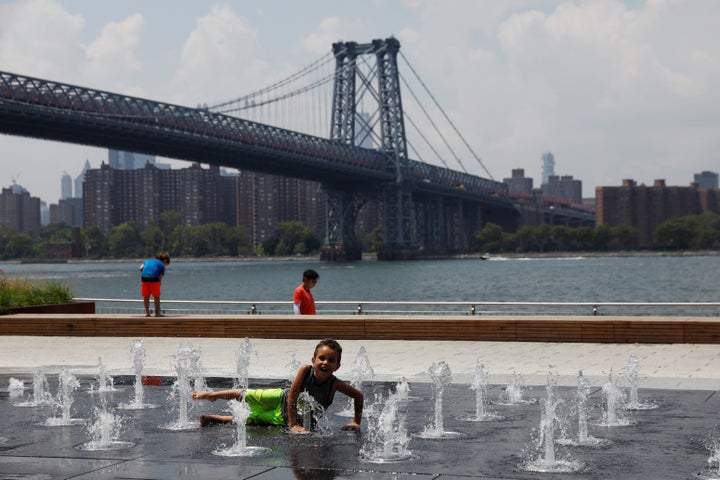 A top New York City lawmaker announced a bill Monday to mandate dramatic energy use cuts in big buildings, by far the biggest source of carbon dioxide, in a historic move that could set a new standard for cities around the world.
The legislation plans to require the city's largest buildings to reduce energy use by 20 percent by 2030, as well as to set a framework for increasing the cuts by 40 percent to 60 percent by 2050. Combined with projected increases for renewable energy capacity on the power grid, the city could reduce its climate-warming emissions by 80 percent.
Electricity and heating in buildings make up nearly 70 percent of the city's climate pollution, with luxury towers producing the lion's share.
"The low-hanging fruit is gone," City Councilman Costa Constantinides, a Queens legislator who leads the council's Committee on Environmental Protection, said Monday morning on the steps of City Hall. "If we are going to make a real impact on climate change, it's going to be on buildings."