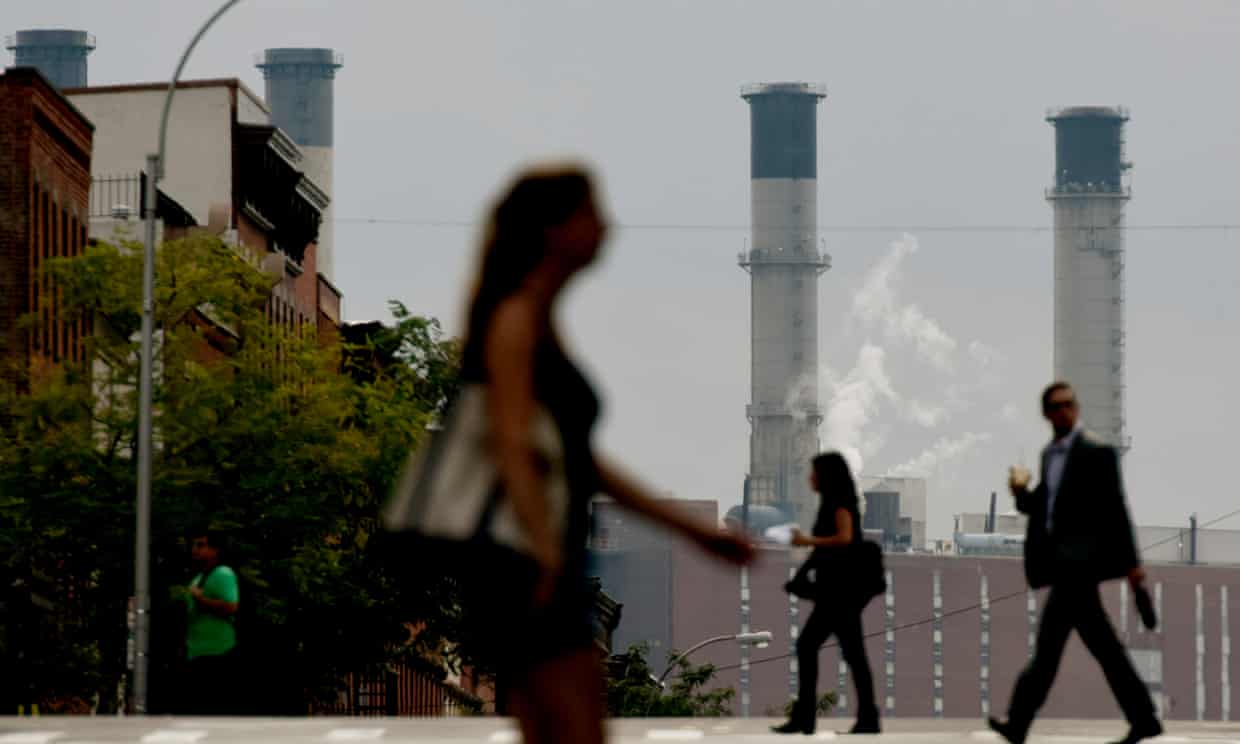 A battle is erupting over a proposed gas pipeline on the doorstep of New York City, with environmental groups claiming the project is unnecessary and would lock in planet-warming emissions for decades to come.
Energy company Williams, based in Oklahoma, plans to build a 23-mile-long underwater pipeline through New York's lower bay to bring fracked gas from Pennsylvania to New York. The $1bn project would link existing infrastructure in New Jersey, to the Rockaways in the New York borough of Queens.
Pipeline proponents argue the project is needed to allow thousands more New Yorkers to switch from oil to gas for their heating but environmental groups are marshaling a growing protest movement to pressure Andrew Cuomo, New York's governor, to block the development.