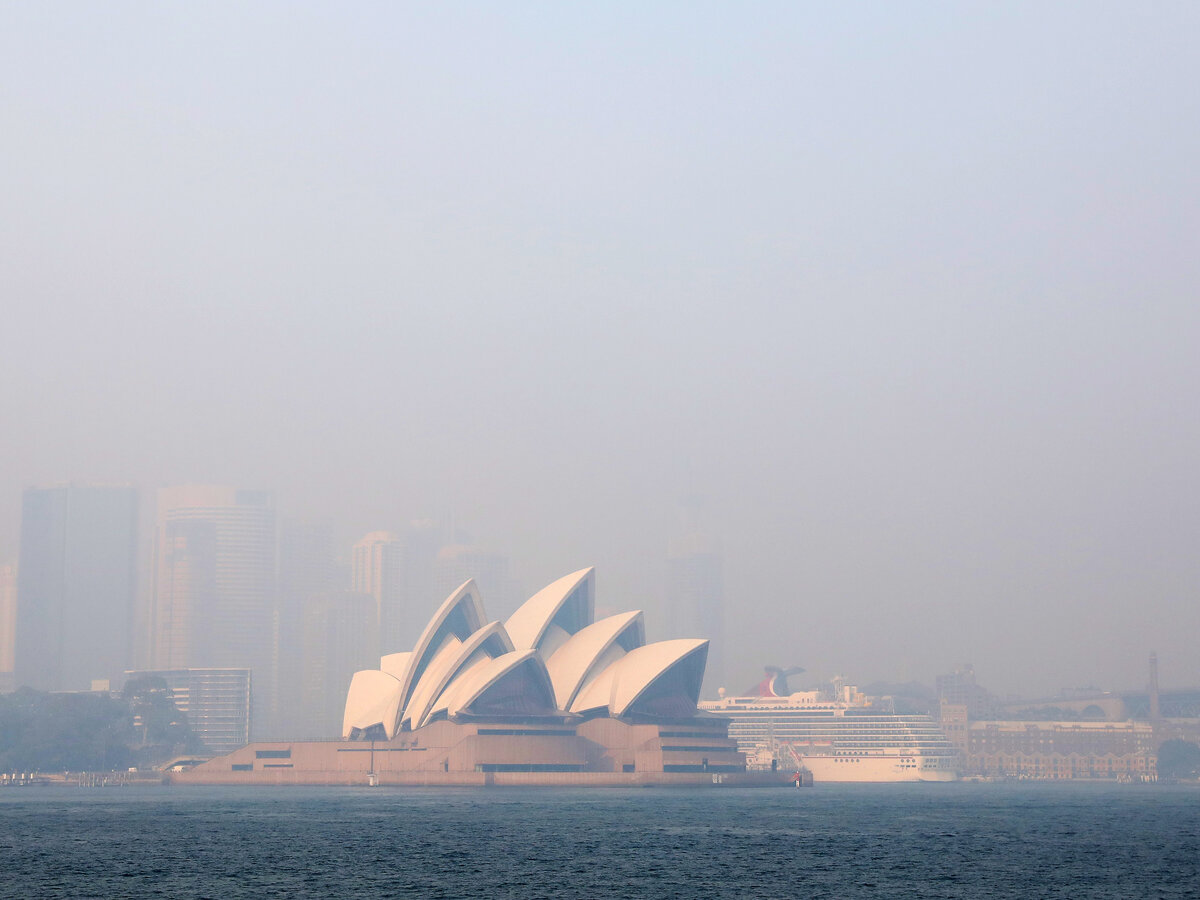 Smoke from the ongoing firestorm in Australia is obscuring skies halfway around the world. Satellite images from the National Oceanic and Atmospheric Administration show a haze from the deadly fires spreading over South America. The swirling plume is nearly the size of the continental United States.
All fires emit smoke — a combination of thousands of compounds, including climate-warming greenhouse gases. But the sheer scale of the emissions, and the severity of the fires causing them, are concerning climate scientists around the world.
Already, atmospheric watchdogs say, the fires have pumped hundreds of millions of tons of carbon dioxide into Earth's atmosphere.