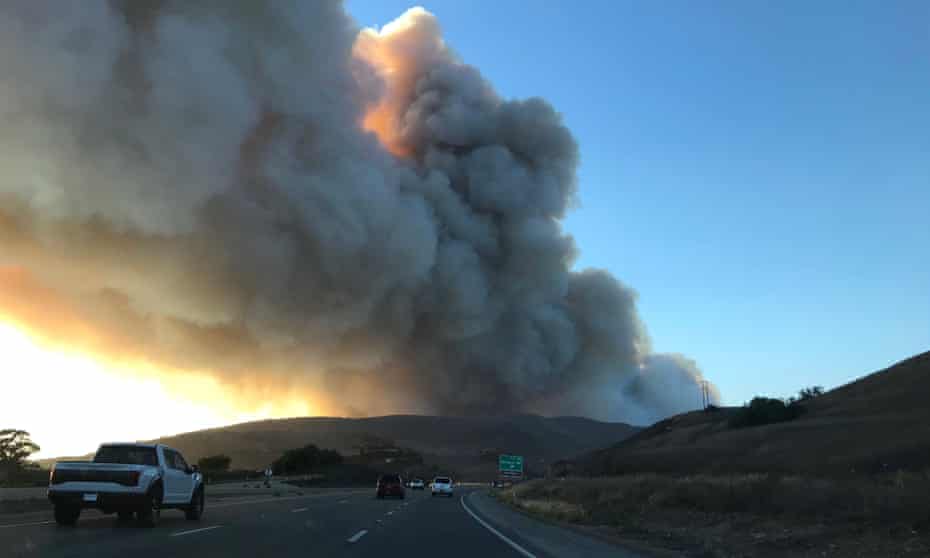 Evacuation orders were expanded Tuesday for a growing wildfire driven by intense winds that has shut down a key southern California highway for more than a day.
At least 200 firefighters battled the Alisal fire, which had scorched 8,000 acres (12.5 sq miles) along coastal Santa Barbara county and remained completely uncontained.
The fire erupted Monday on a ridge and blasted toward the ocean, forcing closure of US 101, the only major highway on that section of the coast.
"There's a lot of dead, decadent, receptive fuel beds in the area where this fire started," said Andrew Madsen, a public information officer with Los Padres national forest, who noted the area where the fire started hadn't burned in decades. Evacuation orders have been issued for residents in Refugio Canyon and the El Capitan state park and El Capitan campground are closed, while hundreds of homes, ranches, and other structures remain under threat.