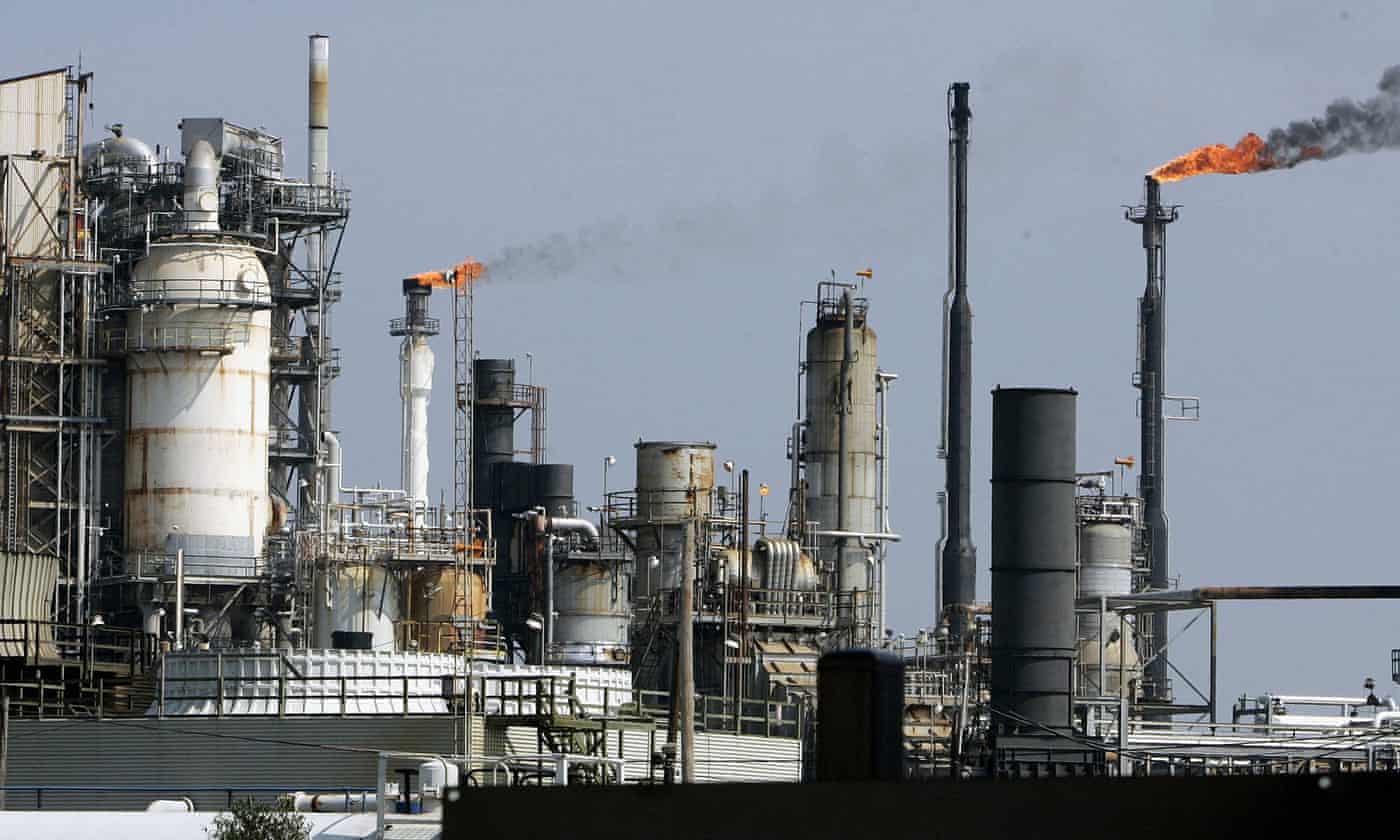 A dozen US oil refineries last year exceeded the federal limit on average benzene emissions.
Among the 12 refineries that emitted above the maximum level for benzene, five were in Texas, four in Louisiana, and one each in Pennsylvania, Indiana and the US Virgin Islands, a new analysis by the Environmental Integrity Project revealed on Thursday.
Benzene is a known carcinogen that is highly toxic and volatile when exposed to air. Much of the excess emissions come through leaks from valves, tanks, pumps and other means that are hard to detect.
The Environmental Protection Agency estimates 6.1 million people in the US live within three miles of a refinery, with low-income people and people of color represented at rates nearly twice that of the general population.