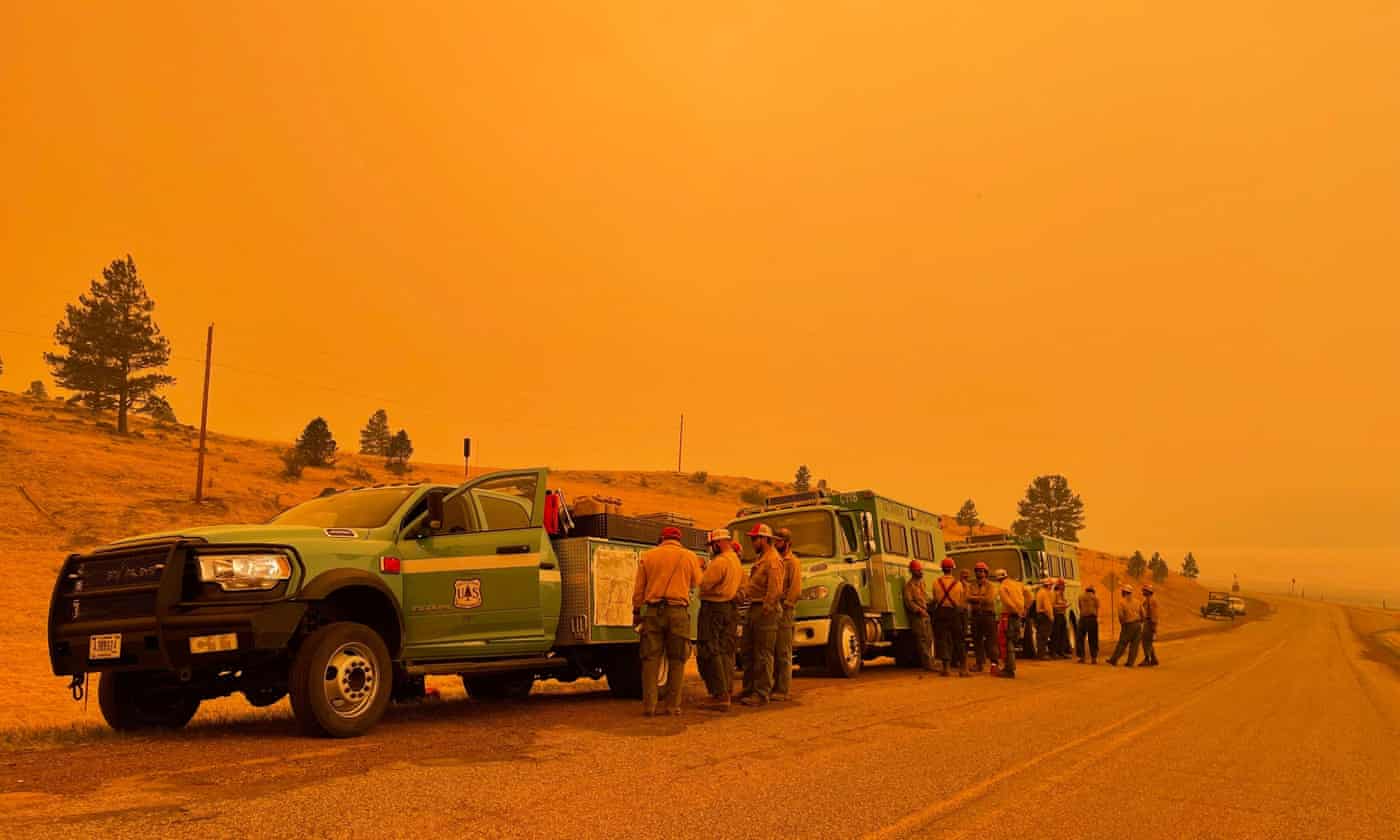 Extreme conditions have fueled an explosive start to what's expected to be yet another intense season of big blazes, with months to go before wildfire threats typically peak across the west.
Wildfires have charred close to 1.3m acres nationwide this year, according to the National Interagency Fire Center (NIFC), outpacing the 10-year average for this time of year by more than 71%. Predictions for the rest of the spring do not bode well for the west, with the drought and warmer weather brought on by the climate crisis worsening wildfire danger.
"We all know it's really early for our fire season and we're all in awe of what we've already experienced," said Dave Bales, commander on a New Mexico fire that is the largest burning in the US.