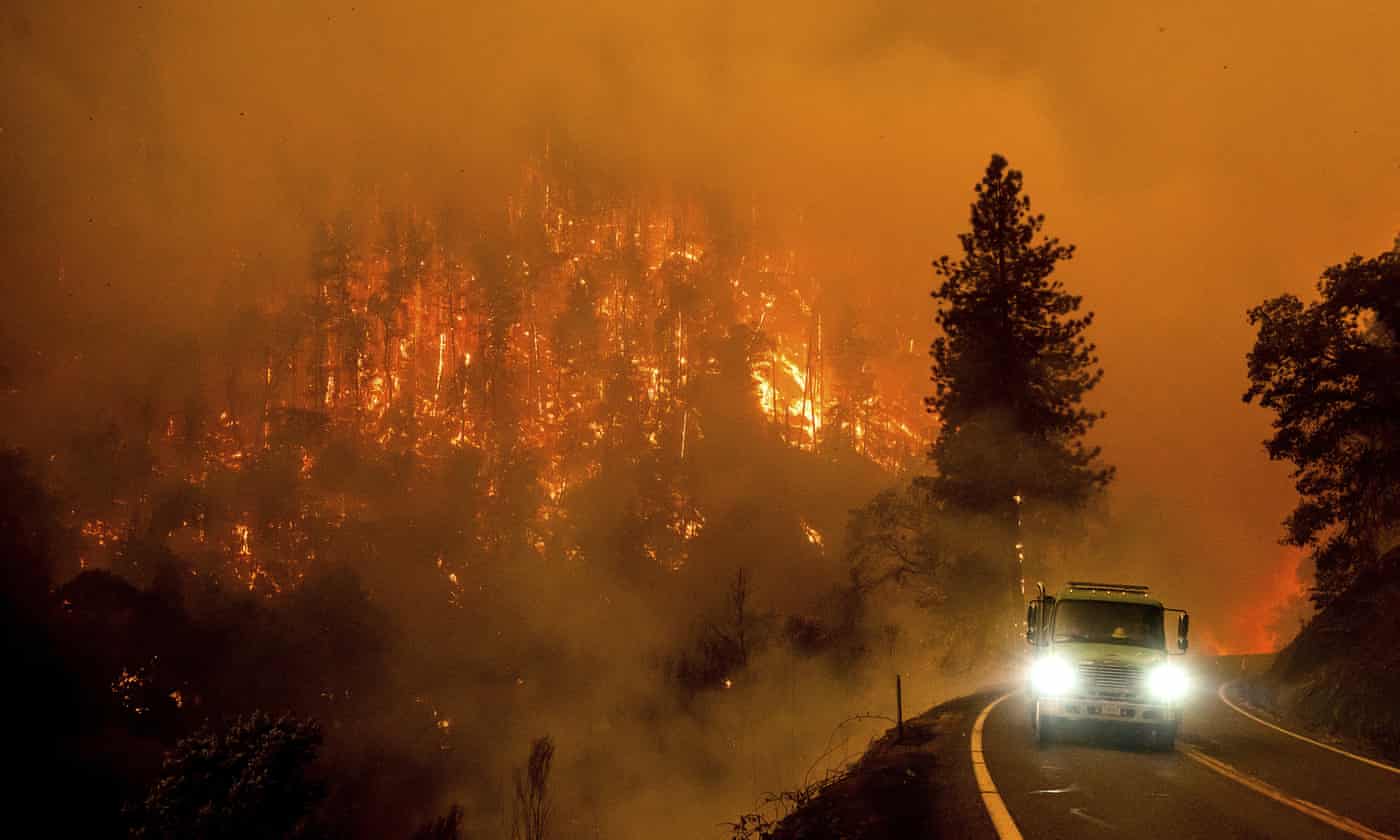 Wildfires in California and Montana exploded in size amid windy, hot conditions, forcing evacuation orders as they quickly encroached on neighborhoods.
In California's Klamath national forest, the fast-moving McKinney fire, which started Friday, went from charring just over 1 sq mile (1 sq km) to scorching as much as 62 sq miles (160 sqkm) by Saturday in a largely rural area near the Oregon state line, according to fire officials.
The fire burned down at least a dozen residences and wildlife was seen fleeing the area to avoid the flames. At least 2,000 people were told to evacuate.